Diploma in Developmental Biology
Learn about developmental technology and why it is the backbone for all medical breakthroughs in this free online course
Publisher:

NPTEL
This free online course, in developmental biology, is an essential area of study as it looks at how humans and animals are formed. Why are some people taller, thinner or a different colour? If you are fascinated with science and wonder why we are different from our peers, this course is crucial to help you understand these concepts. This course delves into developmental technology and how it contributes to medical breakthroughs.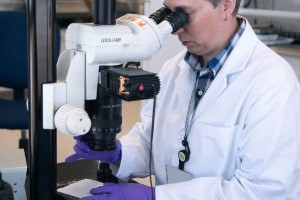 Duration

10-15 Hours

Accreditation

CPD
Description
Study the captivating methods by which animals and plants grow and develop. In this course, you will learn what developmental biology encompasses, the biology of regeneration, asexual reproduction, metamorphosis, and the growth and differentiation of stem cells in the adult organism. Biologists and students alike have shown an interest in developmental biology due to the inherent importance of development for understanding evolution. Do you have a burning desire to answer questions that have puzzled scientists for years? The way cells divide, organise themselves into structures such as limbs and brains, and what causes congenital disabilities are some of the topics covered in this course. These questions are why the study of developmental biology is so important as it seeks to provide answers.
Next, you will look historically at how humans have developed through the ages. The main focus of developmental biology is to answer one of man's most asked questions, "What is life?". How a fertilised egg becomes an adult will be discussed, and how adults produce eggs. We already know from general knowledge that adult females produce eggs. Have you ever wondered why males don't produce eggs and how our genders are chosen? In this course, you will investigate the life cycles and evolution of developmental patterns and the differential gene expression so you can learn the biological distinctions between healthy and unhealthy states. You will examine the different physicists that paved the way for modern science. You will explore how scientists in the earlier years went about conducting their experiments and see what trials and failures occurred during that time.
Finally, developmental biology has been and proceeds to be the most efficient in presenting solutions for diseases or medical processes like infertility, neonatal death and congenital disabilities, to name a few. In earlier times, many people died for what we now regard as the common cold as disease-focused on superstition, myths, and religion. Our ancestors had no guidance on how the body works, many women died at childbirth, and children born with defects were not accepted. Developmental biology became an answer to these problems, and whilst we still do not have all the answers, we have more than ever before. Deaths and fewer diseases are prevented with the development of vaccines. This course is suited for anyone curious about how the human body functions, especially those considering the medical field. Are you curious about how the body works? Why wait? Begin today and become an expert in the field of developmental biology.
Start Course Now