Become Socially Confident
Gain the confidence you need to enjoy social occasions and easily make human connections with this free online course.
Publisher:

Dr. Elisaveta Pavlova
Social success can affect your overall health and development as loneliness saps the spirit and body. Meanwhile, connecting with others improves your physical and mental health as it boosts self-esteem. This free online course teaches you how to polish your social and communication skills to overcome self-doubt and social anxiety and forge ahead with confidence in your personal and professional life.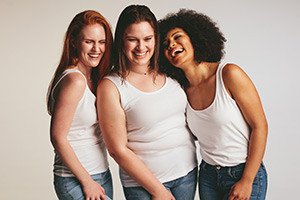 Duration

3-4 Hours

Accreditation

CPD
Description
Social skills are important in today's fast-paced world and projecting confidence with your body language increases positivity. Self-confidence improves wellness in many areas of life and is a skill that can be learnt like any other. This free online course establishes the role of charisma on self-esteem and hence in developing the mind and body. We begin a discussion of the consequences of a lack of confidence and explore ways to boost it with improved verbal skills. We lay out the steps that lead to self-confidence and help you escape the influence of self-doubt in your life.
The course then investigates different ways to combat negative thoughts. We explain how to accurately assess your strengths and weaknesses and gauge the effects of toxic work environments and experiences. We compare interpersonal and intrapersonal relationships and contrast the adverse effects of boredom and loneliness with the benefits of mindful meditation. The course then delves into the differences between 'blame' and 'responsibility' and describes the perks of solitude without loneliness. We cover the advantages and many health benefits of forgiveness. The course then explains how to boost self-confidence and the role of body language in communication.
Our final section outlines how using positive body language can improve your life. We explain how to learn from others and how body language communicates emotions. We go through a checklist of tips to make your body language more confident. We then lay out various relationship dynamics and examine the characteristics of solid relationships to illustrate the importance of maintaining good personal and professional relationships and the consequences of failing to do so. We discuss the difference between 'listening' and 'hearing'. This free online course teaches you the benefits of vulnerability, trust and honesty in relationships. Sign up to approach people with more confidence and appreciate the importance of self-care.
Start Course Now