Advanced Diploma in Managerial Skills for Interpersonal Dynamics
Free online course on managerial skills development and the components of interpersonal dynamics at the workplace.
Publisher:

NPTEL
This free online managerial skills for interpersonal dynamics course provides a comprehensive guide on how to build, maintain, and repair relationships in the workplace for effective performance. Learn how to be happy at work as well as the positive effect of using humor at the workplace. Learn also how to manage your moods and emotions so as to enhance synergy at work. Begin this course today and improve your interpersonal communication skills.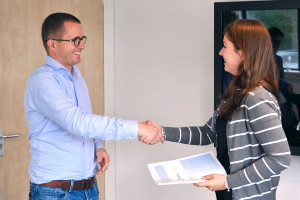 Duration

20-30 Hours

Accreditation

CPD
Description
This free online Managerial skills for Interpersonal Dynamics course will begin by introducing you to the tenets of relationship development, conflict resolution and relationship maintenance. You will also be introduced to the fundamentals of interpersonal relationships which include employees behaviour, their ability to forgive one another, the role recognition plays in motivating employees, as well as the ability of individual employees to take ownership of their contributions for the overall achievement of the organization's goals.
This course will then introduce you to the core of managerial effectiveness, and how it can be applied in the workplace. You will learn about the effect of optimism on employees' productivity. You will also learn how career engagement is pivotal to the success of an organization. Then, you will learn how employee involvement can increase their level of engagement as well as their performance on the job, thereby leading to maturity in the workplace.
Furthermore, this course will explain the concept of ego defense mechanisms, group dynamics, and the interaction that occurs between the different groups that make up an organization. This course also sheds light on how to tackle emotional negotiation at work, manage employees' expectations as well as their anger, anxiety, and depression. Finally, learn how quality of life and work enrichment impact on employees' performance and their relationship at the workplace.
Start Course Now