Understanding Forecasting in Decision Support Systems
Learn about the different types of forecasting and the various DSS that supports managers in this free online course.
Publisher:

NPTEL
Would you like to learn how to make better decisions in the world of forecasting? This introductory free online course will improve your ability to understand how technology helps managers forecast marketing or sales trends. You will see how these systems ultimately lead to profitability, better use of resources and the chances for growth in the market if certain features and functions of existing products are improved.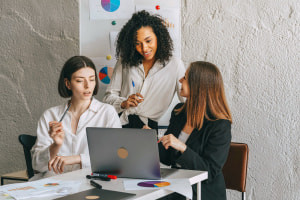 Duration

1.5-3 Hours

Accreditation

CPD
Description
What is forecasting, and why is it needed to assist managers with the decision making process? This free online course will help you comprehend this question by explaining what forecasting is, why it is required, and how it assists management with the decision making process. Forecasting is needed in many fields. As complexity and circumstances intensify, it becomes impracticable for a human being to do the foresight process without the support of a computer system. For the most part, forecasting is used to analyze data to find patterns and to predict future trends and developments. In this course, you will explore the different DSS systems used when forecasting, how they are designed, their characteristics, and their pros and cons. Forecasting is not a new strategy. Since the beginning of time, it has always been used to predict the weather or for agriculture.
In this course, you will learn about the different types of forecasting, the different DSS that supports managers in these tasks and how you can use forecasting to reduce cost and increase efficiency in the workplace. This begs the question, is forecasting one hundred per cent accurate? Or, could it be that they are employing very good decision-makers? For a business to perform efficiently, it needs an idea of what the future will hold. A forecast gives managers and all decision-makers a platform upon which to plan what lies ahead. Any operative group inside the business gains from a forecast. You will learn how a forecast can adequately inform significant decisions on designating resources and estimating overhead levels within a company. According to many medium to large enterprises, forecasting is an integral part of their operation.
Finally, forecasting will most likely be used in the business environment for years to come. Forecasting is used to predict the future. Whilst no one knows what the future holds, it would not be wise for managers to plan only for growth one day at a time. As individuals plan for the future, making goals and working towards them, consider forecasting somewhat similar. How will the business know if it's making a loss or profit without a purpose to work towards? An optimistic forecast is compelling to investors who might inspire in putting money into a business. Whilst many companies choose to employ this strategy, is it essential for its success? Are you a business owner or operative manager and would like to know how to forecast and how much the market might grow? What other competition forces exist that might affect market share? Enrol in this course today, and let us guide you in improving your profitability through forecasting.
Start Course Now