Thermal Processing of Foods: Heat, Temperature and Validation
In this free online course, you will learn about the main reasons why food products are subjected to thermal processing.
Publisher:

NPTEL
This free online course on heat, temperature and validation on thermal processing of foods will help people interested in thermal food processing better analyze the reasons why temperature distribution and heat penetration are both conducted during the thermal processing of food products. By the end of this course, you will be introduced to calculations for determining best method of temperature distribution and heat penetration.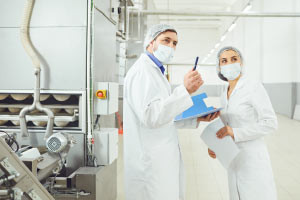 Duration

1.5-3 Hours

Accreditation

CPD
Description
This free online course explains the various factors considered in making decisions on why and when to apply thermal processes on food products. In this course, you learn about the best ways on making decisions on how to conduct the heat penetration and temperature distribution test, and two thermal process stages.
This course then explains chemical and reactions that occur during the thermal process and external factors that affect the gorwth of microorganims in food. You will learn about F and D values. You will also learn about activation energy and maximum temperature of storage. Next, you will learn how the slowest heating point during heat penetration is made to recieveadequate thermal treatment.
Finally, this course will introduce you to how to optimize the thermal process while maintaining quality, and the factors to consider during the transfer of heat. Start the course and learn about ways of estimating how long it will take a food to remain safe for consumption. You will be introduced to calculations around the shelf life test. You will then learn about target microorganims and biochemical systems.
Start Course Now