This free online course has been specifically prepared for beginners in T-SQL and will help you understand the various aspects of SQL Server 2014. Study the differences between a data manipulation language (DLL) and data definition language (DDL), and explore concepts of normalization and concurrency. The course material also covers the operations of WHERE, ORDERBY and GROUPBY clauses, as well as the functions of the Cartesian product.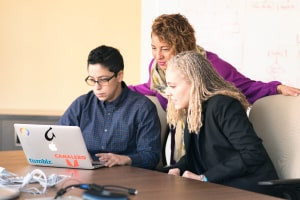 Duration

4-5 Hours

Accreditation

CPD
Description
'SQL Server 2014: T-SQL Fundamentals' has been specifically prepared to teach you about the history, operations and elements of Transact-SQL (T-SQL). Are you aware that there are two broad statement types in SQL? You will learn about their differences and functions. Once you have begun this course, you will be introduced to the various categories of operators and conversion methods. You will also learn about the main categories of built-in functions, and the working operations of REPLACE, WHERE and SUBSTRING will also be introduced to you. This course teaches you to work with date functions such as GETDATE and DATENAME, and how to explain global functions like @@ROWCOUNT. An understanding of T-SQL data selection and the use of schema with the object name will also be highlighted in this course. Prepare yourself to learn about the tools for controlling programming flow and operations of the four ranking functions in T-SQL.
Did you know that there are several symbol-based comparison operators supported by the WHERE clause? The course will expand on this becasue knowing when and how to use these operators is an important skill for anyone working on T-SQL. You will gain a better understanding of the three-valued logic of nulls and the differences between GROUPBY and ORDERBY clauses. The operations of the aggregate functions, the concept of normalization and the functions of the Cartesian product are topics that will be analyzed in this course. To improve your knowledge further, you will also become familiar with the functions of JOIN in the WHERE clause and multiple tables.
Are you familiar with the three types of outer joins in T-SQL? Their differences and functions will be highlighted. Furthermore, you will also learn the order in which inner and outer joins work in a query, as well as the challenges faced when using both. Completing this course will help you gain vital knowledge on how to modify data, how to create a global temp table and how to use bulk copy to insert data. You will also learn how to update a single row with columns and how to delete both single and multiple rows with columns. While completing this course, you will grasp the concepts, challenges and functions of concurrency. The four basic isolation levels in T-SQL will also be covered. This course will be of great interest to students, researchers and anyone with an interest in understanding T-SQL fundamentals and their relevance in programming. So, register for this course and start your next learning journey today.
Start Course Now