Diploma in SQL 2014 Developer : T-SQL and .NET Code
Learn about the fundamentals of using the T-SQL and .NET code in SQL 2014 Developer with this free online course.
Publisher:

Workforce Academy Partnership
This free online course will introduce you to the basics of T-SQL and .NET codes with respect to SQL 2014 Developer. SQL Server 2014 delivers mission-critical performance across all workloads with in-memory built-in, faster insights from any data with familiar tools, and a platform for hybrid cloud enabling organizations to easily build, deploy and manage solutions that span on-premises and cloud-based capabilities.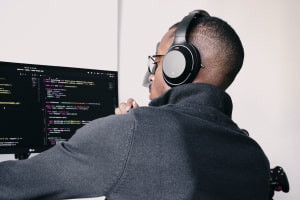 Duration

6-10 Hours

Accreditation

CPD
Description
SQL Server is one of the most powerful data platforms in the world and the .NET Framework is one of the most popular software frameworks for developing software that runs primarily on Microsoft Windows. Imagine what you can do if you combine these two technologies. The possibilities are endless. SQL Server 2014 Developer Edition offers the full feature set of SQL Server 2014 Enterprise Edition and allows you to build almost any kind of data solution on top of SQL Server. Firstly, you will be introduced to how data is structured in a relational database. Views are a special version of tables in SQL; they provide a virtual table environment for various complex operations. You will learn how to use views, the tools for creating views, how to update data using a view as well as the types of views in SQL. Then you will learn about stored procedures, the syntax for creating them and how to return data from a stored procedure.
Every programmer has been through the agony of finding bugs/errors in their code and ended up with the challenge of debugging it and making the code error-free. But the question here is what does debugging really stand for and how can it fix the code? You will learn how to properly test and debug a stored procedure and explore the rich support that debugging has in language development tools such as Visual Studio. An SQL trigger is a database object which fires when an event occurs in a database. For example, if you want to increase the number of blogs in the Reports table when a new record is inserted in the Blogs table, we can create a trigger on the Blogs table and update the Reports table by increasing the blog count to 1. You will learn more on this this and how to use a trigger in this course.
Lastly, you will be introduced to the different types of functions and how they are properly implemented in our codes. Then you will learn about how transactions in your application interact with SQL Server, by starting and ending transactions at points then enforcing the logical consistency of the data relative to any business rules that may apply. You will also learn about explicit functions. An explicit transaction wraps up all the rows in a transactional batch and commits them as a single unit of work. If an error occurs on any row, all of the rows roll back. Error handling in SQL Server gives us control over the Transact-SQL code. For example, when things go wrong, we get a chance to do something about it and possibly make it right again. You will learn how to use the try/catch error handling and the fundamentals of SQL's common language runtime. This course is a must for coders, programmers and developers or anyone involved in data solutions who wants to learn more about Microsoft SQL Server Developer.
Start Course Now