Diploma in Databases and T-SQL
Learn about the core concepts of database including the structure by studying this free Databases and T-SQL course.
Publisher:

Channel 9
This free online Databases and T-SQL course will teach you the core concepts of databases and their structure. It will teach you how to retrieve data from a database using Structured Query Language (SQL) and Microsoft's variant Transact-SQL (T-SQL). You will learn about queries and the different constraints and clauses you can include in them. You will also study administrative tasks you can perform on a database.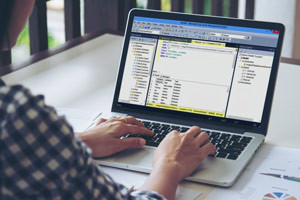 Duration

6-10 Hours

Accreditation

CPD
Description
This course begins by discussing the fundamental concepts of a database. You will be introduced to databases, SQL, DBMS, and RDMS. You will also learn about SQL Server Management Studio and how GUI can be used to manage an SQL Server, its databases, and the content contained within the databases. You will study the relational concepts of a database, datatype and its categories, the Data Manipulation Language and the SELECT statement, and the fundamentals of SQL Server Administration.

You will then look into Transact-SQL. SQL stands for Structured Query Language, and is generally used as a standard across the industry for interrogating databases. Transact-SQL, on the other hand, is Microsoft's implementation of SQL syntax which is the same as standard SQL with a few Microsoft specific twists, used for Microsoft's database products. You will also learn how to use functions and aggregate data, work with subqueries, modify data and use T-SQL in programming, handle error and transactions, and more!

Learn more about databases and the use of T-SQL to create queries for retrieving data from databases with this free online course. It will greatly enhance your computer programming skills and keep you ahead of your peers. You will not only learn the key components of a database structure but learn administrative tasks that you can perform on a database, from security to dealing with errors. These are highly valuable skills so make sure to check out this course now!
Start Course Now