Reiki: First and Second Degree
Learn how to utilise the energy healing abilities of Reiki using the first two degrees with this free online course.
Publisher:

CourseFlix
In this free online Reiki course, you will learn about the techniques and methods used to help yourself and others in the first and second degrees of Reiki. You will study the guiding principles, the seven major chakras and the traditional and non-traditional sacred symbols. The history of Reiki's rebirth and the lives of its most influential grandmasters will also be covered. This course introduces you to the benefits and potential of Reiki.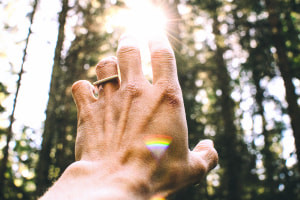 Duration

1.5-3 Hours

Accreditation

CPD
Description
Reiki, the ancient form of energy healing, dates back to a time before Christ and Buddha. Tragically, many of the original lessons and methods have been lost. How are you able to complete a course dedicated to teaching you about healing techniques based on Reiki if they were lost to the ages? Thanks to its rediscovery in the nineteenth century this course is able to introduce you to the first and second degrees of this healing discipline. As you progress you will familiarize yourself with the history of Reiki and the lives of the grandmasters who aided in its rediscovery. You will also learn about human anatomy and how you can heal yourself and others using Reiki in conjunction with the major chakra points and the universal life force. These lessons, along with the guiding principles, initiation ceremony and life-giving energy will be discussed in your introduction to Reiki.
Second degree Reiki takes an intimate look at distance healing. That is; healing that you send over distance or even in the same room as you, using Reiki techniques. Also included in the second degree is the use of symbols and we will take a look at the specific ones that have symbolic meaning to those who practice them. There is a huge ensemble of symbols that are sacred and important to Reiki practitioners and by knowing these, you will also be able to become involved in ceremonies. You will learn about the different ceremonies that are celebrated and you will be taught to perform some Reiki techniques. Once you feel confident drawing specific symbols and knowing what they are used for, the course will guide you to using these symbols during ceremonies to help people individually or in groups, animals needing help or global events and disasters. By introducing you to other healing disciplines, you will be shown how they can work in conjunction with Reiki and you will be able to focus on more advanced techniques like animal care.
The course also covers the benefits of Reiki during pregnancy for all involved. You will learn how expecting mothers and fathers can use Reiki before birth, as well as the child mother and child after birth and well into adolescence. As you continue your studies you will learn about the pillars of Reiki and how they were used to create the guiding principles of the healing discipline. This will also lead to Namaste and the role it plays in Reiki. This course finishes with non-traditional symbols that can also be used during different ceremonies for a variety of purposes. Their meaning and drawing instructions are provided as well. Hand healing is the main pillar upon which Reiki depends and this course on the first and second degrees will hope to encourage you to continue and study the third degree and practice this holistic method in your everyday life.
Start Course Now