Colour Therapy
This free online course is ideal for anybody interested in learning the use of colours as an alternative therapy.
Publisher:

CourseFlix
If you have always been curious about the fundamentals and potential benefits of chromotherapy, then this free online colour therapy course is the perfect place to start. The course introduces the concept of the use of colours for healing, how the seven colours of the rainbow or the electromagnetic spectrum of light have been used to treat various ailments for thousands of years, and the ways coloured lights are used to restore energy balance.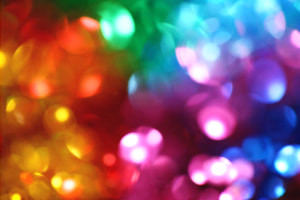 Duration

1.5-3 Hours

Accreditation

CPD
Description
Colours are a part of our everyday life. From the food we eat, clothes we wear, the house we live in, the car or bus we use for transport everything is coloured. Some colours we like, some we don't, some make us sad, while some make us happy. Almost every one of us has a favourite colour. Have you ever wondered why this happens? How do colours influence our emotional and mental health? For centuries colours have been used as a part of medical practice. It is a holistic approach to well-being and also treats various mental and health conditions. This free online chromotherapy course will introduce you to the therapeutic uses of colours that have been in practice from the ancient times of the Egyptians, Romans and Greeks. In addition to the origin of colour therapy and its recent developments, you will also learn the underlying principle of this therapy as well as the influence of the seven colours of the light spectrum on the '7 Chakras' of the body.
Nature is colourful. A stroll in the park full of bright coloured flowers, green trees and bright sunlight lifts our mood. On the other hand, cloudy grey skies and dimmed sunlight make us melancholy. An important aspect of colour therapy is to learn how to use colours to heal. You will learn the various ways colours are used to heal our physical, emotional and mental health as well as the symbolism of colours within society. Other learned practices include the uses of coloured silks, solarized water, coloured cards, lightboxes in therapy and heightening your awareness of colours through 'colour breathing'. Some other key areas of learning include how the colours of our living environment, such as the place of work, home and even the clothes you or your co-workers wear can tell about the personality and mental health of yourself and others and what you can read into based on colour preferences. 
One of the main advantages of colour therapy is that it is non-invasive, with no side effects, safe and helpful for adults, children, babies and animals. It is safe to use alone or alongside any other therapy. In today's world when orthodox medicine is always linked with side effects and emotional stress, colours can be used as an adjunct therapy to aid in healing and calming stress. If you are interested in learning safe alternative medicine to aid in the well-being of you and your loved ones, this course will help you in understanding how colour therapy works. If you are a therapist from any other field or a psychiatrist, enrolling in this course will help to broaden your horizons. This colour therapy certification will enhance your credibility and help build on your skills.
Start Course Now