Diploma in Garden Design and Maintenance
Learn everything you need to know about garden design and maintenance with this free online diploma course.
Publisher:

CourseFlix
This diploma course trains you as a professional gardener and covers everything you need from the planning stage right through to garden maintenance. We show you how to evaluate, plan, purchase, plant and maintain a garden to suit its character and the natural environment. Whether you want to work on your own property or intend to landscape professionally, this course provides the skills required to make the most of the natural beauty around you.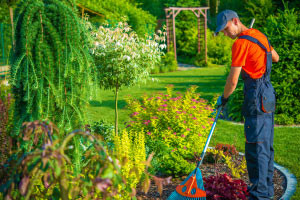 Duration

10-15 Hours

Accreditation

CPD
Description
This diploma course teaches you how to design, create and maintain a garden. We begin with an overview of basic gardening skills like choosing the right tools and plants, preparing the soil, garden maintenance and pest control. We then go through the process of designing a garden, from initial surveying to planning to successful implementation taking into account different styles to choose from and understanding the various uses of the garden, from children playing to being dog friendly..
We then explain how to build a garden's features like raised flower beds, decks and patios. We examine the ideal dimensions and materials needed before providing step-by-step instructions to help you make your creative vision a reality. The final part of the course focuses on how to establish and run your own gardening business. We examine factors like marketing, social media branding, customer service and to make sure your new business flourishes.
This diploma course polishes your gardening skills to use at home or as part of a thriving gardening and landscaping business. We provide the valuable practical skills you need to sculpt natural beauty into something even more eye-catching.
Start Course Now