Reiki: A Comprehensive Look Into Energy Healing
Learn how to utilise the principles of Reiki for different healing purposes with this free online diploma course.
Publisher:

CourseFlix
In this free online Reiki course, you will learn about the techniques and methods used to help yourself and others in all three Reiki levels. You will study the guiding principles, the seven major chakras and the traditional and non-traditional sacred symbols. The history of Reiki's rebirth and the lives of its most influential grandmasters will also be covered. This course introduces you to the benefits and potential of using Reiki.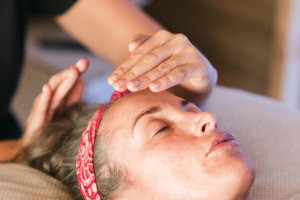 Duration

10-15 Hours

Accreditation

CPD
Description
Reiki is an ancient form of holistic healing that works on the mind, body and spirit through the stimulation of your own natural healing abilities. This course will introduce you to this healing method, along with some potential career choices and more. As you progress you will familiarize yourself with the three degrees of Usui Reiki. This includes the guiding principles, the initiation ceremony and the importance of life-giving energy, from how it works to regaining this energy if lost. Throughout your learning, you will understand how Reiki affects your mind and body. In particular, you will study some of the systems of the human body, as well as where to find the seven major chakras. How was Reiki rediscovered and who was involved? This course will teach you about three of the most influential grandmasters of Reiki from the nineteenth century and their roles in reshaping Reiki into what is practised today.
When you progress to the second degree you will be introduced to sending healing to anyone who needs it, no matter the distance. However, before you jump into distant Reiki healing you will cover the sacred symbols used throughout Reiki ceremonies and you will learn how to perform some Reiki techniques. How many different symbols can you think of off the top of your head? Throughout this course, you will learn about a wide assortment of traditional and non-traditional symbols, from step by step drawing instructions to how they are used. Once you have a solid understanding of their meanings you will be given simple step by step instructions on how to perform ceremonies using these symbols to help individuals, groups, animals and even global events or world disasters. You will also learn about other healing disciplines and combine them with Reiki to practice more advanced focusing and healing methods. Here you will study everything from the art of focusing and timeline Reiki to techniques specifically for animal care.
The course also covers the various methods of attunement using symbols and techniques that you have previously covered. Using each degree you will cover the steps involved in each ceremony, as well as the symbols required for each. The steps include descriptions and images to reinforce your learning. You will be introduced to alternative methods to these attunement ceremonies for all three degrees. The course finishes with an overview of reiju, from individual empowerment to giving this healing to others through distant reiju. Throughout this introduction to Reiki, you will form a solid understanding of the purpose, ability and meaning behind this holistic hand healing method. Start this course today to learn how to heal yourself and others using the healing capabilities found from Reiki.
Start Course Now