Overview of Corporate Obligations
Learn about the definition of corporate obligations and employee-employer duties with this free online training course.
Publisher:

NPTEL
This free online corporate obligations training course introduces you to the dynamics of the employer-employee relationship as well as their duties. You will learn about ethical grounds and the environmental problems caused by business activities. You will be able to explain some environmental laws in India. By the end of this course, you will be better equipped in business management. These are great skills so get started, today!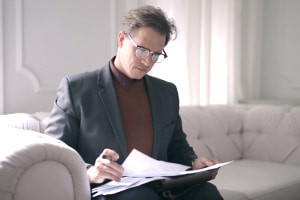 Duration

3-4 Hours

Accreditation

CPD
Description
Overview of Corporate Obligations' is a free online training course that begins by introducing you to the concept of employees in a corporation being an important primary stakeholder group. You will learn about human capital investors. You will also be familiar with the dynamics of the employer-employee relationship. This course will teach you about the salient rights of the employee and the employer in the employee-employer relationship.
The course then explains the three models of an organization along with how they change the nature of employer and employee relationships. You will also learn about the concept and importance of re-humanized workplaces. You will gain an understanding of workplace discrimination and harassment. This course will introduce the concept of diversity management and the different kinds of diversity present in the workforce.
Furthermore, you will get familiar with the environmental crisis caused by industrial activities along with the environmental duties of a corporation. You will be introduced to the 5 Capitals Model and accounting frameworks. You will also learn about the stakeholder theory and environmental ethics. This free online course will be of great interest to students, researchers, and anyone with an interest in business management. So, register for this course and start your next learning journey today.
Start Course Now