Mindset Essentials to Communicate Effectively and Achieve your Goals
Learn to change your perspective toward setbacks and disappointments with this free online communication skills course.
Publisher:

Jose Ucar
Have you ever wondered why some people seem to prosper in any field in which they choose to exert themselves while others struggle to achieve despite having immense talent? According to research, how individuals think about their abilities is the most important factor to be successful. This free online course will empower you to unlock your full potential, attain your most ambitious goals, and how to improve your communication skills.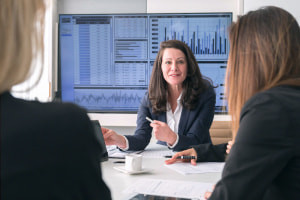 Duration

1.5-3 Hours

Accreditation

CPD
Description
Did you know that your mindset and communication skills account for 80% or more of your success? Discover how to enhance your communication skills, establish an internal connection, unleash your inner strength and excellence by initially examining reality by exploring the communication model and altering it utilizing your mental faculties. Next, you will study the differences between your conscious and unconscious minds, the concept of cause and effect and how it affects your life as well as the approach of reframing the context and content of a situation to create the reality you want.
The communication skills course then demonstrates how your thinking patterns, emotional, visual and auditory thinking influence your actions and you will learn how to control your interactions with yourself and others. In addition, you will study the significance of curiosity in attaining self-discovery and the approaches for modifying your outcomes by using the TOTE (Trigger (Test) – Operate – Test – Exit) paradigm to change your strategies. This section of the course also includes learning about the process of developing a sense of perspective by seeing things in a different light. The last segment of this effective communication skills course discusses the process of creating well-formed outcomes by using the SMART (Specific, Measurable, Achievable, Relevant and Time-Based) framework with a human and ecological spin. You will learn how to perform an ecological check on the goals you have set for yourself to become more effective and powerful in controlling your. The last two key themes include discussing the distinction between problem- and outcome-based thinking and how the pyramid of change aids in finding your way back into self-alignment. 
Live your best life and find the best version of yourself by studying the techniques and processes needed to think clearly and more effectively. This course is designed for anyone who possibly struggles with goal-setting, career choices or professionals wanting to refine their everyday focus and objectives and revitalize their minds.
Start Course Now