Microsoft SharePoint Server 2013 - Learn SharePoint Basics
Learn the basics of managing a SharePoint site with this free online Microsoft SharePoint Server training course.
Publisher:

SimonSezIT
This free online Microsoft SharePoint Server 2013 training course will teach you all of the Sharepoint basics you need to get started. In this course You will learn about the Personal Sites, Global Navigation Bar, Microblogging, Following, Tasks and Newsfeed Settings, and more! SharePoint remains one of the most popular internal communication tools in business, this course is ideal for beginners looking to get up to speed fast.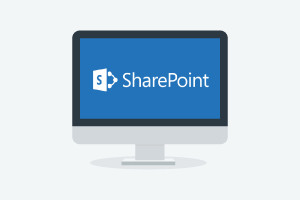 Duration

5-6 Hours

Accreditation

CPD
Description
In this course you'll discover how to make team collaboration more effective and productive using SharePoint Server 2013. During this online video training, a professional instructor will introduce you to SharePoint 2013 and the program's useful features for maximizing team communication.
The course begins by introducing you how to the features of Personal and Community SharePoint sites. You'll learn how to use the Global Navigation Bar, and the course introduces you to the use of Microblogging, following, tasks and newsfeeds. The course then reviews how Community sites work, how to set them up, moderate and administer them. You'll also be shown how to integrate SharePoint with Outlook and sync up alerts, as well as how to use Project sites within SharePoint.
Many modern businesses use team collaboration software as a core part of their communication systems, so being confident in using a software package such as SharePoint is of vital importance for any employee. So start this free course today, and by the end of the week you'll have gained valuable new skills for using SharePoint 2013.
Start Course Now