Microsoft SharePoint Foundation 2013 - Master SharePoint
Discover how to master the features and functionalities of Microsoft SharePoint with this free online sharepoint course.
Publisher:

SimonSezIT
This free online Microsoft SharePoint Foundation training course will teach you about how Microsoft's SharePoint can make team collaboration more effective and productive. You'll study what a List and Library are as well as learn how to add internal users and add users to different groups. This course will also teach you how to use the Ribbon, import an Excel workbook into SharePoint, work offline and online, and much much more!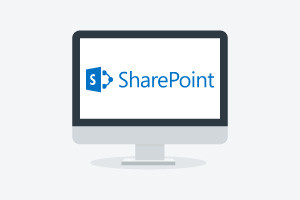 Duration

3-4 Hours

Accreditation

CPD
Description
Discover how to make team collaboration more effective and productive with this online video course on SharePoint Foundation 2013. The course starts off with what SharePoint does, and teaches you the basics of using SharePoint, such as using help, creating a new site, adding contents to the site, and more. You will also learn about SharePoint lists and libraries and their uses.
Next, the course introduces you to user groups and permission levels, after which you will be taught about the ribbon in SharePoint, how to delete items, how the recycle bin works, and how to restore deleted items. Then you will learn about integrating SharePoint with other MS Office applications such as Excel and Access. Finally, you will learn about collaborating with other users on the same document in SharePoint and working offline and how that affects you and your material. You will also learn about the types of pages, adding and deletion of pages, basic editing and how history and versioning works in SharePoint.
Many modern businesses use team collaboration software as a core part of their communication systems, so being confident in using a software package such as SharePoint is of vital importance for any employee. So start this free course today, and by the end of the week you'll have developed new skills for using SharePoint 2013.
Start Course Now