Mental Health Studies - Understanding Behaviour, Burnout and Depression
Learn more about behaviour, burnout and depression in mental health studies.
Free Course
Learn more about behaviour, burnout and depression in mental health studies.
Take this certificate on your own.
Start now and learn at your own pace.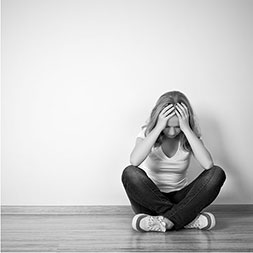 Description
Mental Health wellness is essential to ensuring homeostasis and equilibrium of body and mind, so individuals can enjoy sustainable health and wellness free from disease and disorders.

Our globalised world and highly technological environments have created many challenges and complexities that adversely impact health and wellness levels in our daily lives. These developments have generated an increased awareness of the vital importance of mental as well as physical healthcare in our professional and personal life to cope and adapt to new and constantly changing personal, social and societal dynamics.

This mental health studies course provides an understanding of the types of Human Behaviour and the effects of Burnout and Depression on the individual's mental health and wellness. The learner is introduced to the defining characteristics of normal and abnormal behavioural tendencies. The range of personality disorders, phobias and neurotic behaviours are discussed together with the associated signs and symptoms.

The personal and occupational impact of Burnout and Depression are discussed along with the causes and identifiable signs and symptoms. Preventative techniques through lifestyle adjustments, medication and selected therapeutic intervention are outlined.

This mental health studies course will be of great interest to healthcare professionals who would like a greater understanding of mental health issues, and to those learners who would like to enhance their knowledge and understanding of diverse human behaviour traits, along with the impact of burnout and depression on the patient's health and wellness.
Start Course Now