Mental Freedom: Freedom From Pain
Learn how to free yourself from old pain, gain new coping skills and joy with this free online course.
Publisher:

Advanced Ideas
This free online mental health course will teach you how to alleviate mental pain. In this course you will learn how to leave old pain behind and gain new coping skills to help improve your life on a daily basis. By learning these hidden secrets of psychology, you will acquire pain management skills for life, an understanding of how self-image determines what you will and won't do, and an insight into your habits and behavior.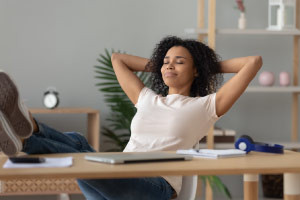 Duration

Hours

Accreditation

CPD
Description
This free online course Mental Freedom: Freedom From Pain will teach you the hidden secrets of psychology, known to only a very select few. Study the course and you will benefit from it for the rest of your life by being able to identify how you respond to pain (both mental and physical). The course will also help you to take control of your response to that pain – allowing you to perform to your full potential.
You probably were never trained in how to use your mind in this way – so you may blame yourself for perceived underperformance. You can learn how to explore your own self-image, understand your pain/pleasure triggers, and then replace the things you learned during the 'imprint period' with new patterns of behavior through an understanding of what drives your everyday actions.
This psychology training will help you feel more empowered and confident in yourself, and help you get to a happier state of mind which we all deserve! Transform your life from pain to wellness! Learn about these hidden secrets of psychology that can give you some elusive skills for life. Start the course today and you can start learning how to help yourself manage you pain now right now using this course.
Start Course Now