Mechanical Measurement Systems for Simple Measurements
Learn how to conduct simple and accurate measurements using mechanical measurement systems in this free online course.
Publisher:

NPTEL
Mechanical Measurement Systems for Simple Measurements teaches you how to conduct simple measurements for temperature, flow and strain correctly using the elements and functions of mechanical measurement systems. You will learn about compensation in measurement, transducers, flow measurement, temperature measurement, strain gauges and piezoelectric transducers.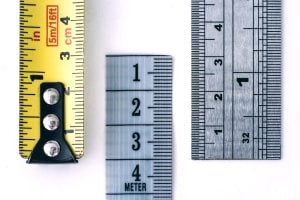 Duration

4-5 Hours

Accreditation

CPD
Description
Mechanical Measurement Systems for Simple Measurements is a free online course that covers the elements, functions and applications of mechanical measurement systems in conducting simple accurate measurements for temperature, flow and strain. It will equip you with many important instrumentation skills and teach you the general concepts of conducting measurements for those quantities correctly. The course begins by introducing you to the concept of compensation used in nullifying errors of measurement readings, as well as common examples of compensation being applied on measuring instruments and readings.
You will also be introduced to transducers and their relevance to conducting measurements by converting one form of energy to another. Distinguish between mechanical and electrical transducers, as well as other types useful for conducting accurate measurements by engineers, scientists, students and researchers. You will learn about flow measurement of different fluids in different conditions, Venturi meters, flow meters and vortex shedding. Next, you will analyze conducting temperature measurements using different instruments like the thermocouple, resistance temperature transducers and thermistors. Furthermore, this free online course will teach you the classes of thermocouples and how to differentiate between them. Lastly, learn about using strain gauges, gauge factor, piezoelectric transducers, as well the first-order analysis of piezoelectric transducers.
This course provides skills and techniques of mechanical measurement systems relevant to conducting simple and accurate measurements for research and experiments. Start your next learning journey by registering now and upgrading your mechanical measurement knowledge and skills.
Start Course Now