Market Analysis: Price Pattern Trading
Learn how to analyze and trade financial markets with price patterns with this free online course.
Publisher:

My Trading Skills
By taking this free online trading course you'll learn eighteen easy-to-identify, repeatable, price patterns which reoccur throughout the financial markets. We'll explain how they form and how trader's use them to trade, set price targets and stop losses. Stand out from the crowd and supercharge your market analysis skills today.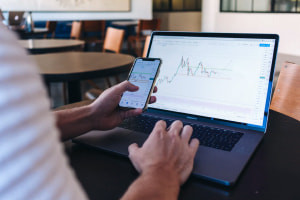 Duration

3-4 Hours

Accreditation

CPD
Description
This course will teach you how to use price pattern analysis to interpret financial markets. Of the many analysis techniques available to traders of the world's financial markets, price pattern analysis is one of the most popular. This course will provide and explain an extensive set of patterns students can use with other techniques to spot potential continuations or reversals in established trends. The end goal of this course is to help you, the learner, find trading opportunities and setups. You will complete the course knowing eighteen popular price patterns and how to use them when trading. Through engaging videos, detailed write-ups, real-life examples, tasks and an end of course test, we'll take you through each pattern in detail, explaining how it develops and what it suggests is happening to the sentiment of a financial market.

The course is broken down into three modules, the first will explain what price patterns are and how traders use them. This will provide the context needed to take the next two modules. In module two we'll explain six continuation patterns, how they form, how to validate them and how traders use them to trade and risk management. By the end of this module, you will know what price patterns are, how they form and how traders trade them. Finally, module three builds on the previous modules and explains twelve reversal patterns, how they form, how each is validated and how traders trade when they identify one developing. The course finishes with a comprehensive assessment of your abilities.

The course is authored by an experienced trader and is designed to take you from beginner status through to a good level of understanding. By taking the course, you'll improve your financial analysis skills. This course will help students who want to stand out from the crowd in a job interview for a financial services firm or start trading their own capital on financial markets.
Start Course Now