Master the Fibonacci Technique
Learn to master the Fibonacci retracement strategy and when to enter and exit the market in this free online course.
Publisher:

Daksh Murkute
This free online Fibonacci trading course will teach you to master the Fibonacci retracement strategy so that you can improve your trading skills. This course is fully in-depth on the most widely known and most profitable strategy within the trading world. You will learn the mechanisms behind it and the perfect entry and exit points for your trades. This course is suited for traders or investors that would like to improve their skills.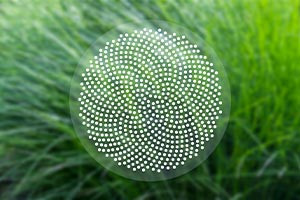 Duration

1.5-3 Hours

Accreditation

CPD
Description
In this course, you will learn to master the Fibonacci technique and study one of the best and most widely known ways to maximize your earnings within the trading market. This course is led by an instructor who makes a living through trading and investing in indices, cryptocurrency and stocks. We will cover the Fibonacci sequence's history and why it has become an important and valuable sequence. The golden ratio, also termed the Fibonacci ratio, is seen within all forms in the universe, from the ratio of male to female honeybees to the measurements in DNA. It is a principled ratio perfected by nature to create beauty in everything, including our facial dimensions. As you can imagine, somehow the world markets react to these numbers in the same way, and this course will illustrate how to use that knowledge to your advantage.
You will discuss the markets and learn the three different types, the upward trending market, the downward trending market, and the ranging market. All of which are important in understanding when to use the Fibonacci retracement strategy to make money. A trader is not made by a few good trades where you have now made your millions and can retire with your feet up and sip a cold mimosa on the beach of a tropical island. This scenario is an immensely popular movie plot, but less likely in real life. Instead, a good trader is made by consistently making sound, unemotional decisions to slowly increase your initial capital and eventually be good enough to make an entire career from it. This course will teach you an established trading technique that has been proven to work consistently in the right market.
This course will teach you to have the market highs and lows influence trendlines and support and resistance zones to confirm your technique. It will cover how to use many confirmation techniques to trade and make the best trading decisions optimally. You will study three different candlestick patterns that work best with the Fibonacci retracement strategy and learn to use trendlines to confirm the movement of the graph in your favour. You will analyze risk management and how to adapt for a minimized loss on bad trades properly. We will also look at the best ways to set Take Profits in your trade management plan. By the end of this course, you will be confident in your ability to understand the market and begin trading with this strategy. You can use the Fibonacci retracement strategy to either add to other approaches as a confirmation tool or as a continuous trading technique allowing for more precise targets within the market. Start this free online course today and exceed your trading skills to give you an extra edge.
Start Course Now