Managerial Support Systems and Solution Techniques
Learn how managerial support systems are beneficial in the workplace in this exciting free online course.
Publisher:

NPTEL
This free online course on Managerial Support Systems and Solution Techniques will assist you in understanding the real benefits of employing a support system. Management support systems in an organization are essential to attaining success by both the management team and the clients. A management support system cannot substitute an actual manager. Its purpose is to help in providing a better solution to problems that have been identified.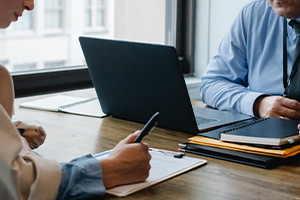 Duration

1.5-3 Hours

Accreditation

CPD
Description
This free online course, Managerial Support Systems and Solution Techniques, will aid you in understanding the differences in the numerous systems available to assist management with decision making. Management Support Systems (MSS) are computer-based systems utilised by or provide support to managers. Would you like to understand the importance of these systems in ensuring managers are consistent and transparent? This course will teach you that managerial support systems are needed as the administrative problem-solving process is a never-ending cycle. While companies seek to employ very efficient individuals, the human brain is tricky, and emotions can cause biases, leading to problems in the work environment. To reduce instances of these lapses in judgement, companies may seek to obtain systems to support managers with their daily tasks to ensure that their businesses are running smoothly and when biases are slim to none, ultimately boosting employee morale.
Next, you will learn the features needed for managerial support systems to be desirable, their strengths and weaknesses. Whilst managers use a support system, these systems have to be designed to fit the level of the manager and the specific type of manager. Could the accounting manager and the human resource manager use the same support system? Managerial support systems offer an interactive environ­ment for users and therefore empowers the manager to experiment with data and models to generate the optimal decision-making strategy in a presented situation. Support systems have found success in industries of medium to large size and decision situations needing an in-depth review of internal and external data. These systems serve as electronic briefing systems and offer enormous versatility in application. For the most part, these mechanisms try to interpret data on a real-time basis. Consequently, the most suited solution is presented to the manager with­out much technical analysis done by himself.
Today, managerial support systems are widely used, and many different industries, from medicine to agriculture, use decision support systems. As technology advances, data analysis is no longer restricted to massive mainframe computers. Since these systems are essentially an application, they can be loaded on most computer systems. This ability to upload them is very beneficial to users that travel frequently. Support systems are incredibly flexible and are used to make actionable recommendations, or provide different potential results based on current and past company data. The primary objective of a management support system is to assist an organization in accomplishing its goals by providing managers with insight. It also provides an essential time-saving benefit to the employees. Employees do not have to compile reports manually for filing and analysis. The support system will allow the business to be computerised, thus limiting paperwork and ultimately reducing cost. Enrol in this course today to gain insight on the benefits of managerial support systems.
Start Course Now