Managerial Support Systems and Solution Techniques
Learn how managerial support systems are beneficial in the workplace in this exciting free online management course.
Publisher:

NPTEL
This free online course lays out the practical benefits of employing a comprehensive managerial support system in the office. Such systems have proven essential to attaining goals and maintaining high levels of performance. A management support system cannot replace an actual manager but provides better solutions to problems it helps to identify. This course suits small business owners or anyone looking to move upward in a large organization.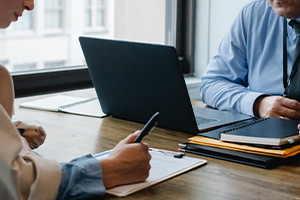 Duration

1.5-3 Hours

Accreditation

CPD
Description
This free online course explains the various systems available to assist management with decision-making. Management support systems (MSS) are computer-based systems utilized by managers to track performance and output while remaining consistent and transparent. We establish that a MMS is crucial to the eternal administrative problem-solving process. While companies seek to employ professionals, the human brain is tricky and emotions can cause biases that pose problems in the office. To reduce instances of these lapses in judgement, companies may seek to obtain systems to support managers with their daily tasks to ensure that their businesses are running smoothly. Such reduction of workplace bias boosts employee morale.
We then explore the features, strengths and weaknesses of common systems designed to meet the needs of specific types of manager. Can the accounting manager and the human resource manager use the same support system? Each MMS offers an interactive environ­ment for users and therefore empowers the manager to experiment with data and models to generate the optimal decision-making strategy for each unique context. Support systems have found success when industries of medium to large size face decision-making situations that demand an in-depth review of internal and external data. These systems serve as electronic briefing mechanisms and offer enormous versatility. For the most part, they seek to interpret data on a real-time basis and so automate much of the technical analysis process to remove human error and bias.
Today, support systems are widely used across many different industries, from medicine to agriculture, to guide decision-making. As technology advances, data analysis is no longer restricted to supercomputers and is now performed by almost any device. This is very beneficial to users that travel frequently. The primary objective of an MMS is to assist an organization in accomplishing its goals by providing managers with topical information, which also saves time as employees no longer have to compile reports manually for filing and analysis. This computerization also cuts down on paperwork and reduces costs. This course can help a small business owner get their endeavour off the ground and also suits anyone working in a large organization who wants to move upwards.
Start Course Now