Keys to a Happier Life
Learn to develop emotional and physical strength for a happier life in this free online Keys to a Happier Life course.
Publisher:

Curious Pavel
In this free online course, you will learn how your environment influences your willpower. To make the right choices for a happy life, you need to evaluate your environment and have the correct information. If the surrounding is not conducive to the change you desire, it's best to leave. This course will teach you how to handle disappointments and expectations. You will also learn to receive criticism without getting personal and more. Enrol now.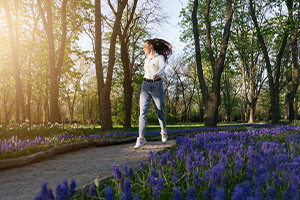 Duration

3-4 Hours

Accreditation

CPD
Description
This course starts by introducing willpower and the environment. The environment by far influences who we are, who we want to be, and our productivity levels. Its influence will either be positive or negative. It is hard to improve on performance when the environment doesn't offer the convenience for the improvement. In such an environment, people only do enough to get by and don't focus on improving processes and delivery in their work. Such a setting does not offer motivation to do the extraordinary. You will learn the impact of the environment on willpower. Also, you will learn the different groups that you need to evaluate their effect on your decision-making. You can only be happier with your decisions if you get yourself in the right environment. Once you have assessed your environment, it's time to make a choice. You will learn some tips to make choices. Having the correct information helps make the best choices.
Next, you will learn ways to tackle disappointments. The reason many people are unhappy in life is that their expectations have been frustrated. Often, life will throw disappointments to you so, there is a need to know how to get back to your feet when that happens. People will always have an opinion about the choices you make. Both good and bad choices will attract criticism. You will learn how to handle people's opinions and make choices for a happy life. Also, you will understand how perfectionism brings about disappointment and how it might slowly make you feel unhappy. You will also learn how to develop a good mindset and its importance. Being able to see the good in both pleasant and unpleasant situations is an important skill to have. With this skill, you will be able to find your happiness quickly and develop positivity.
The way we perceive life has a bearing on our happiness and that of those around us. In the latter parts of the course, you will learn how to change your perspective. The change largely depends on our current perspective. We are better than our predecessors because of our perception of life. Further, you will learn how to cope with tough seasons of life. You will understand the importance of preparedness and acknowledging the temporary nature of things we have. You will know what to look for when engaging with people or activities, as such choices should make you happy. Anything that does not bring fulfilment and happiness is not worth your while. This course will help you design a conducive work environment for everyone. You will learn how to deal with difficult people and bullies. Then you will learn how to keep your body in good health. The healthier you are, the happier you will be. All these and more will be presented in the lessons of this course. So enrol today and start learning.
Start Course Now