Introduction to Psychology
Learn the basic principles of psychology and understand people and their behaviour better with this free online course.
Publisher:

Saylor Academy
Have you always been fascinated by the principles of psychology? This free online psychology course will introduce you to these psychology fundamentals, examining how some organs of the human body function, and how the functionality of these organs can in turn define the personality of specific individuals. Learn more about the secrets behind individuality and the approaches you should employ when dealing with different people.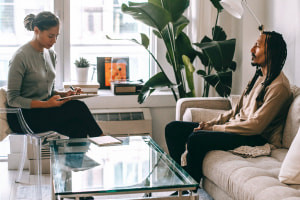 Duration

6-10 Hours

Accreditation

CPD
Description
There is a popular saying 'all fingers are not equal'. While this statement is usually interpreted to mean that some people are always better off than some others, it is also sometimes interpreted to mean that each individual is different. The differences in human beings are the biggest reasons that people complain that 'humans are difficult to lead'. It's no wonder that many organizations – especially large ones - dedicate a whole department to take care of their people. The question that often arises is: Why are humans so different from each other? While some people are interested in politics, others are interested in sports. While some people possess retentive memories, others have trouble remembering past events in their lives – even people of the same age. Why is this so? Why is it that even a twin, identical in all physical aspects, has different likes and dislikes to the other twin? This psychology certification has been designed to answer all of these questions in a simple way in order for you to understand the role psychology plays in human relationships.
This intro to psychology kicks off by introducing you to the history of psychology as well as the different methods through which psychology can be approached. You will examine neuroscience, the basics of human genetics, factors that contribute to each person's uniqueness, the cells of the nervous systems as well as the various states of consciousness – including sleep. Why do people behave differently while under the influence of some substances? The topic 'substance use and abuse' answers this very important question before moving onto the correlations and differences between infant- and adult behaviour.  Some other themes you will study include social psychology, emotion and motivation, health and stress psychology, and psychological disorders.
Understanding and addressing conflict is the next part of your learning and will help you better understand yourself, the people around you and why people behave in certain ways. This knowledge will provide you with tools you need to approach conflict resolution in your professional and personal life. The wealth of knowledge you will acquire can be applied in a raft of relationships including parents and children, employee and employer and even what influences the taste and preferences of customers. Whether you are a leader trying to better understand and lead your people, someone in recruitment wanting to better understand potential candidates or simply interested in the human psyche, then you should enrol for this Introduction to Psychology course so you can improve your connections with other people and better understand behavioural patterns.
Start Course Now