Introduction to Features of the Library Module in Adobe Lightroom
This free online course explores the many features and functions of the 'develop and library' module in Adobe Lightroom.
Publisher:

YouAccel Training
The Adobe Creative Suite is one of the world's most popular software packages for use in the creative industry and Adobe Lightroom is used widely across the photography industry. This free online Adobe Lightroom tutorial focuses on the 'library and develop' module and will teach you about exposure, tones, vibrancy, various views such as 'compare' and 'survey' along with how to create custom smart collections and the collections panel features.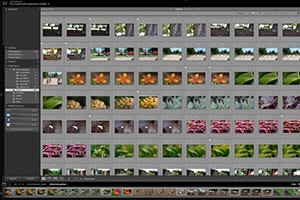 Duration

4-5 Hours

Accreditation

CPD
Description
Adobe Lightroom is a platform that's very popular in the creative field because of its ease-of-use and many tools available for image editing, processing and sorting. This free online Adobe Lightroom quick tutorial specifically explains how to use the important applications, concepts and features of the 'library and develop' modules as well as the survey view. When you have many images to process, sorting and filtering can be a tedious task and there are a few features in Adobe Lightroom that make this quick and easy. You will learn about functions such as tagging, star ratings, quick collections, flags, and labels in order to create smart- and standard collections, and collection sets. 

The next section of this Adobe Lightroom course focuses on the library- and attribute filters along with what affects both of these such as the source folder, metadata filters, datasets, watch folder, and destination folder before moving on to actual image editing. White balance, light sources and their respective temperatures are discussed as well as many other image adjustment options. All the tools you will find are shown on different panels within Adobe Lightroom and a lot of time is spent explaining these which include the quick develop-, and history panels along with the various views and screen modes you can have in Adobe Lightroom to be able to work on large, multiple images at a time.   
Adobe Lightroom has revolutionized image editing and sorting. This Introduction to Features of the Library Module in Adobe Lightroom course has been designed to explore some of the lesser-known tools and features so you can get the most out of this versatile software. You should enrol in this free online course if you are in photography as a student or professional, a graphic design professional or photography enthusiast wanting to understand and learn the interesting features of Adobe Lightroom.
Start Course Now