Introduction to Bing Ads - Revised
A beginner's guide to effective advertising using the Bing search engine and creating successful campaigns in Bing Ads.
Publisher:

Channel 9
This free introductory course will teach you how to advertise the right way online and how to create effective campaigns using Microsoft's Bing search engine. From the factors influencing how successful a Bing ad is to targeted advertisement, the material will help you get started in optimising your online advertisements and growing your business.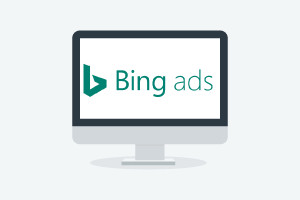 Duration

Hours

Accreditation

CPD
Description
By completing an 'Introduction to Bing Ads', you will gain an understanding of the concept of Bing Ads and how they can benefit your business. You will also examine the different factors that influence how successful a Bing ad is and the financial aspects associated with online campaigns, like bidding.
To start, you will be taught the basics of Bing as Microsoft's search engine and Bing Ads as its online advertising platform. Next, you will be introduced to the importance of keywords and how to organise your campaigns for services or products. You will also examine how to optimise your business's Bing ads to create the most effective campaign possible.
The course then delves into how to effectively compile a keyword list, and look at the different software tools that can help you to identify new keywords. Study how to target the audience you want to attract to your business and see how to ensure that quality customers are clicking on your ads. Lastly, master the financial aspect of Bing Ads, such as managing a budget and adjusting bid prices.
This course will be of interest to anyone who wishes to learn more about Bing Ads in order to improve their website's performance and increase their profits. It will also be of use to anyone looking to increase their knowledge of how search engine advertising works.
Start Course Now