Diploma in Information Systems: Emerging Technologies and Globalization
Learn about the globalization of information systems and major technological advancements in this free online course.
Publisher:

NPTEL
This free online course will educate you about emerging technologies, as well as the globalization of information systems. You will learn about cloud computing, IoT and big data. How offshoring and shared services help organizations to cut costs while increasing productivity will also be outlined. You will achieve a sound understanding of significant emerging technologies as well as the steps involved in the transitioning of a firm globally.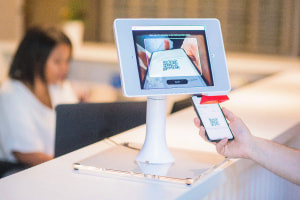 Duration

6-10 Hours

Accreditation

CPD
Description
As the use of information systems in organizations grows, the majority of businesses are establishing a global presence. Information systems have made it easier than ever for organizations to exchange information and increase efficiency in operations. Rapid technological advancements have resulted in increased productivity and cost savings for organizations all over the world, making it critical for businesses to keep up with these emerging technologies. This course will cover two major topics: The globalization of organizations, as well as the various emerging technologies being adopted by businesses all over the world. You have probably heard of the term Cloud Computing. But do you know what it really is and how it makes a difference for global organizations? First, you will learn the cloud computing architecture. The various cloud service models, as well as the cloud deployment models, will then be explained using detailed examples of high profile organizations around the world. Then, the internet of things(IoT) will be explained. IoT is another emerging technology that has paved the way for smart applications in every function of an organization. You'll learn how IoT uses sensors and actuators to exchange data with the controlling software for specific purposes. Subsequently, the different types of sensors and actuators, the four layers of IoT architecture, and the importance of IoT in smart cities will also be emphasized.
Organizations generate tons of data every day and processing this data to extract valuable information that can help in making better decisions requires sophisticated systems. One such system used by organizations is known as the Knowledge Management System(KMS). You will discover how managers use KMS to create, store, transfer and apply knowledge in firms. Afterwards, you will learn how executives in any organization use Executive Support Systems(ESS) to research and solve strategic issues as well as long-term trends. As information systems grow and make things easier for organizations, another thing that needs to be taken into consideration is the growth of ethical and social issues in organizations. Organizations today face numerous security breaches as a result of weak security systems or improper management of organizational assets. Some recent security breaches that took place in international organizations will be highlighted. How malware like viruses, worms, trojan horses pose a threat to a firm's assets as well as the various ways to avoid and mitigate them will be addressed next. In order to protect organizations against security breaches, technological measures are always not sufficient. Therefore, it is very important to have a comprehensive organizational approach to manage security, for organizations that operate domestically, as well as the ones that have a global presence.
Globalization is a process of business integration among people, companies and governments across the world. You will learn the major factors that are driving the internationalization of business in various sectors. The various challenges posed by global information systems and management solutions for these challenges will also be explained. Many organizations share services with other organizations to reduce costs, increase productivity and achieve better quality; such organizations are known as shared services organizations. The various key features or support provided by these organizations will then be outlined. As businesses grow, they expand and share their services globally and this process of transferring the knowledge and management of the IT systems from one organization to another is known as transitioning. The process of transitioning and the ten forces that flatten the world will be presented. It has become critical for organizations and individuals to stay current on emerging technologies and to maintain information security. Globalization of firms has further led to paying more attention to both updated technology and security of systems. This course provides an update of the latest emerging technologies, various ethical issues faced by organizations and the different ways to mitigate these issues. You will also gain an understanding of the steps involved in the global transitioning of organizations. This course is intended for people who would like to enhance their information technology knowledge and excel in the field. Enrol now and take advantage of this versed course.
Start Course Now