Diploma in Management Information Systems - An Introduction
This free online course provides a solid introduction to management information systems in business.
Publisher:

Saylor Academy
The foundational concepts relating to management information systems will be outlined and explained in this free online course, along with the various management information systems available. By the end of the course, you will be in a position to explain the components and implementation of management information systems and its importance in an organization.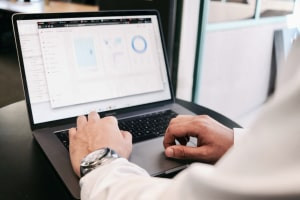 Duration

10-15 Hours

Accreditation

CPD
Description
This course begins with a comprehensive definition of management information systems. This is followed by an explanation of information systems networking and communication, and the role of technology and management information systems in business transformation. You will learn about the hardware and software components of management information systems, and you will explore computing devices and their role in information systems. This course will also briefly explain applications for enterprise, mobile computing and cloud computing.
Next, the course discusses management information systems network and security. This includes details about Wi-Fi and mobile networks, organizational networking, the information security triad and tools for information security. This is followed by a discussion on data and database handling within information systems. The data-knowledge-information-wisdom (DIKW) hierarchy pyramid is well explained, which represents the structural and/or functional relationships between these elements. This is then followed by an explanation about data warehousing. Lastly, the course explains how to manage organizational knowledge and its role in decision making.
This course provides a better understanding of management information systems, including their components, implementation and application. It breaks down and explains the various parts that make up an information system and also describes the hierarchical approach to organizational knowledge management. This course best fits anyone who wishes to have a better foundational understanding of management information systems and their role in knowledge management. Start this interesting learning journey today.
Start Course Now