Diploma in Information Systems and Organization Strategy
This free online course shows you how the implementation of information systems affects organizational strategy.
Publisher:

Saylor Academy
This free online data science course discusses the relationship between information systems and organizational strategy. Every institution or business maps out its future and we explore the role of information systems in keeping data safe, relevant and flowing between relevant stakeholders. This course can enrich your understanding of information management and boost your value in the workplace.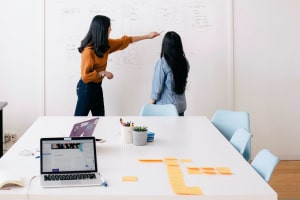 Duration

10-15 Hours

Accreditation

CPD
Description
The course begins with a general overview of the link between information systems and organizational strategy. We gauge whether implementation of information systems offer a competitive advantage to businesses and discuss business processes and their engineering. We then examine the relationship between 'value chain' and 'supply chain' and establish the purpose of 'Porter's Five Forces' and the impact of rivalry among competitors in an industry. The course explains the threat posed by potential new entrants to an industry, the power of suppliers and the limitations of 'Five Forces' analysis.
Next, we address the role of the human component of information systems and the various career paths they create. Then follows a module detailing how information systems are developed that includes software programming and implementation methodologies. The course establishes the importance of information systems and investigates their impact on globalization, the digital divide and the ethics of intellectual property. We map out the future of information systems and current trends such as the 'Internet of Things' (IoT), which describes networked devices. 
While taking a closer look at the impact of information systems on organizational strategy this course outlines the various aspects to consider when choosing, integrating and implementing them. Every institution needs to protect its data while facilitating communication and this course can help you to do so. Our analysis of current and future trends can also keep you ahead of the curve while you maximize your value at work.
Start Course Now