High Probability Options Trading Strategies
Maximise your earning potential through learning advanced Options trading strategies in this free online course.
Publisher:

Kal Zurn
Did you know that many traders engage in options trading with only a rudimentary understanding of the options techniques at their disposal? This course will walk you through the underlying principles of various trading strategies. It's critical, though, that you're already aware of the fundamental options approach. Learn the differences between strangles and straddles, including the process of managing and trading to obtain maximum profit.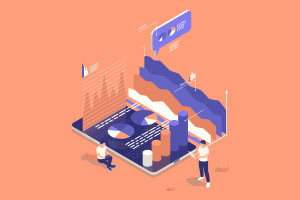 Duration

1.5-3 Hours

Accreditation

CPD
Description
Is it possible to become wealthy by trading options? The proper answer is straightforward. Options trading is less risky than stock trading because it provides investors with higher returns. This course will teach you how to trade straddles and strangles, which are advanced options strategies. It begins by explaining the concept of a strangle and the process of computing the probability of profit with Deltas using short calls and short puts.
The follwoing section of the course illustrates how to apply the Golden Rules when trading and managing strangles and straddles. You will learn through various examples regarding the process of trading on a live trading platform based on numerous scenarios and studies. In addition, we will also explain how to calculate the Probability of Profit using the deltas of the Call and Put for both a Strangle and Straddle option to evaluate the preferred trade-offs.
Finally, after mastering strangles, you will learn about straddles, including their definition, management, and trading regulations. In addition, we will walk you through the distinctions between the concepts of risk and reward to maximise your earning potential. Start now to discover how to take advantage of the flexibility and power that investment opportunities can provide.
Start Course Now