Fundamentals of Brand Development
Equip yourself with the essential tools and techniques of successful brand building in this free online course.
Business
Free Course
In this free online course, you will learn how to master the concept of branding and gain in-depth knowledge of the processes involved in brand building. You will study contemporary brand marketing strategies that have proven effective in the modern world. Along with this, you will gain a crucial understanding of the importance of defining your target audience. How to establish your brand's voice and other key questions will also be addressed.
Take this certificate on your own.
Start now and learn at your own pace.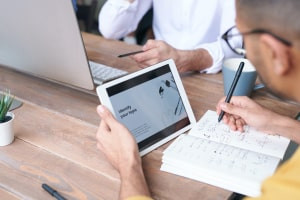 Description
This free online course, Fundamentals of Brand Development, offers a comprehensive overview of the importance of brand building in today's competitive and increasingly digital market. This easy-to-follow course addresses common questions that a branding beginner may have. This course is also suitable for those in the field of marketing, sales and business who wish to further explore different facets of brand building. The first section highlights professional brand marketing strategies. You will be introduced to brand management and explore how you can guide your brand on its journey to success. You will also learn about the elements and attributes of a brand, which are collectively referred to as a brand's identity and how this is crucial in the establishment of your brand in the consumer psyche.
Next, you will embark on an examination of the brand building process. By asking yourself questions such as - why does my brand exist? What is the spark that drives my brand? - you will learn how to discover your brand's purpose. The importance of identifying your competitors and the stages involved in doing so will also be discussed. The use of practical steps to ensure that you are targeting the right people as potential customers will be taught, along with an examination of your brand's values and mission statement. Thereafter, you will see how a brand can improve both the quality and benefits of its products.
Finally, you will learn how a brand can stir up an emotional reaction in the hearts of potential clients through a good brand story and messaging. You will learn how to integrate your brand into every aspect of your business and how to stay consistent in your brand building. The importance of brand advocacy, such as who should feature as a brand advocate and how to build a successful advocacy program will also be discussed step-by-step. If you are looking to expand your knowledge on both personal and professional branding, this course will equip you with the tools necessary to achieve your branding goals. Why wait? Start this course today!
Start Course Now