Essentials of Throughput Accounting and Lean Accounting
Learn valuable accounting methods for improving the flow of work through a business process in this free online course.
Publisher:

Ross Maynard
This free online course will introduce the Theory of Constraints, Throughput Accounting and Lean Accounting and emphasize the common theme they share - improving business processes. Creating customer value should be at the core of every business plan and as a manager or entrepreneur, you will learn the tools and performance measures that can be adopted for improving workflow for increased capacity and increased profitability for your business.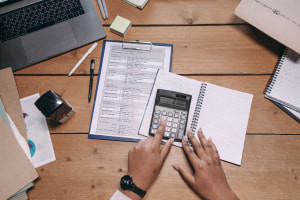 Duration

1.5-3 Hours

Accreditation

CPD
Description
The purpose of management accounting is to support decision-making and performance management in an organization. As an accountant, therefore, you must have a wide range of tools and techniques that you can use to support the needs of your organization. Throughput Accounting and Lean Accounting are both examples of flow accounting that provide tools for process-orientated organizations. Throughput Accounting is designed to support management accounting in organizations that are implementing the tenets of the Theory of Constraints.
This free online accounting course will also introduce Lean Accounting and you will learn that every business process has at least one constraint: resources/equipment, policies and procedures, people and skills, and the market. The next section discusses the concept of 'flow' which suggests that a business should be organized by process (Value Streams). While Throughput Accounting argues that a business process can be managed with just three measures combined into four KPIs, Lean Accounting offers a broader palate of tools and a more holistic outlook. 
Some other key content you will cover in this accounting certificate online are the lean financial measures and tools - the weekly Box Score and the Value Stream Profit and Loss Account. It is important to note that in Lean Accounting, we argue that cost is related to the rate of flow of work through a business process (Value Stream). If we can stabilize the flow, we stabilize the cost of operation. By improving the flow, we reduce costs and create the capacity to do more profitable work. This course is for managers, entrepreneurs, and anyone interested in improving their business and finance processes in order to reduce process waste and ultimately improve profitability.
Start Course Now