Financial Accounting Basics
Learn the fundamentals of financial accounting basics, along with its principles, concepts and recording procedures.
Publisher:

EntreprenAble
This free online financial accounting basics course will introduce you to financial statements and how to make financial reports that are understandable, relevant, and reliable. In this course you will learn about the importance of accuracy in financial statements, and how they provides crucial information for key business decisions. Start this free online course to learn how to complete accurate, relevant, and reliable financial statements.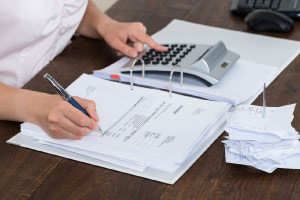 Duration

1.5-3 Hours

Accreditation

CPD
Description
This course will first introduce you to the fundamentals of basic accounting principles and recording procedures. You will study double entry, the accounting equation and balance sheets, trial balances, income statements, cash flow statements and changes in equity statements. You will also look into the Chart of Accounts and its use in an accounting system as well as study how the Income Statement provides information on the profits and losses of the company.
Next, you will study the accounting equation and the preparation of the Balance Sheet. You will also learn the key concepts of the Cash Flow Statement and describe its value in providing insights into your company trading performance. The course will also guide you through the preparation of the Statement of Changes in Equity as well as how entries are performed in the four key financial statements.
Keeping track of a financial statement balance sheet may seem difficult at first. This free online financial accounting basics course is designed to make things easy and help you, as a business professional, to gain the competency you need to create and present really useful financial statements. Any aspiring accounting professional will get immense benefit from these skills. So, check out the course today and start boosting your accounting career in just a few short hours!
Start Course Now
Need Some Help?
What is financial accounting?
What are the best free online financial accounting courses?
How much does an online financial accounting course cost?