Enterprise Resource Planning and Management
Learn the fundamental concepts of supply chain management and enterprise resource planning in this free online course.
Publisher:

NPTEL
This free online course will enrich you with the core idea of an enterprise resource planning(ERP) system and its numerous benefits for your organization. It will teach you how to use ERP to improve the productivity of your organization's processes, as well as the product life cycle management in an organization. You will attain the necessary skills to select and implement the most suitable ERP system for your organization.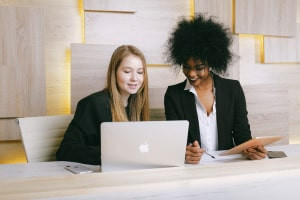 Duration

5-6 Hours

Accreditation

CPD
Description
As a company grows, so does the amount of data it generates, as well as the number of data sources it must monitor. Managing all of that data across multiple platforms becomes prohibitively expensive, time-consuming, and error-prone. That is when the need for an enterprise resource system(ERP) becomes apparent and its implementation becomes mandatory. ERP systems are used by businesses today to improve user efficiency and productivity, as well as to reduce costs. This course will introduce you to Enterprise Resource Planning and how it facilitates information flow between an organization's various business functions. You'll discover how the synchronization of business functions in an organization affects one another as well as the organization's business processes. You'll also study the evolution of enterprise resource planning and its benefits. Furthermore, systems applications and products in data processing (SAP), their architecture and applications, as well as an explanation of how an organization can maximize its return on investment (ROI) through the use of an ERP, will be covered. Thereafter, you will learn how an organization uses ERP systems to streamline information exchange. Several examples are provided, as well as an explanation of the areas of performance improvement that can be achieved through the implementation of an ERP system.
Furthermore, you will learn about ERP project management, challenges, risks, and best practices. The scope definition and best practices, as well as the project implementation challenges and risks, will then be discussed. Following that, a five-step risk management strategy will be highlighted. Then, you will learn about Change Management following the implementation of an ERP system in an organization. You will learn about the various factors that influence the success or failure of an ERP implementation, along with the major reasons for resistance to change. Thereafter, you will be introduced to Customer Relationship Management (CRM), its practices, and its importance in an organization. The importance of CRM analytics and an introduction to the leading CRM products will then be highlighted. Thereafter, you will learn about Supply Chain Management(SCM). You will get acquainted with its contribution to carrying out efficient processes in an organization. Furthermore, the Bull-whip effect, its causes, and its impacts on the supply chain will be discussed. Subsequently, lean systems, the six-sigma system, and the just-in-time inventory method will also be considered.
The last section contains lectures on inventory optimization methods and the reduction of production waste. The emerging internet-driven supply chain and the challenges of supply chains will be highlighted. You will then learn about supplier relationship management(SRM) and its importance for an organization. The five main areas of SRM application, areas of supplier collaboration, forms of supplier collaboration, technologies of supplier collaboration, and the activities of SRM 5 dot 0 will be highlighted. Following that, you will learn about product lifecycle management. The business drivers and value drivers of product lifecycle management, along with the management of data throughout the product life cycle will then be discussed. Finally, the various applications used in each phase of the lifecycle, the functionalities of product lifecycle management, and some key vendors will be featured. With the increased rate of streamlining and integration of organizations around the world, it is critical for any employee, regardless of department, to be aware of the benefits and need for an ERP to maintain smooth operations in an organization. Enrol now to take advantage of this opportunity to arm yourself with this wealth of knowledge and the skills to handle the complexities of any ERP system. Start this course now.
Start Course Now