Introduction to SAP
Learn the basics of SAP - one of the most popular Enterprise Resource Planning tools, with this free online course.
Publisher:

Espresso Tutorials
The SAP software system is widely recognised and used across the world and this free online course introduces you to SAP and the ways to navigate its fundamental transactions. You will discover how SAP helps to structure the various steps of generic Order to Cash and Purchase to Pay processes as well as the significant changes carried out in the user interface and the reporting structure of SAP S/4HANA regarding fixed assets.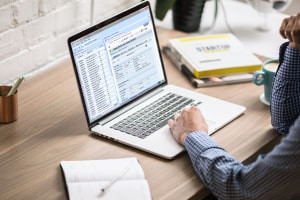 Duration

1.5-3 Hours

Accreditation

CPD
Description
SAP is one of the most powerful Enterprise Resource Planning (ERP) tools in modern technology. This free online course introduces you to the SAP user interface, its recent innovations and the system navigation. SAP integrates and manages different business processes and allows you to group frequently-used business transactions and access them quickly - all of which forms part of this SAP introductory course. Some other essential background you will learn includes country- and industry-specific modules, transactions, solutions and how this powerful tool organizes information through its organizational units and master data. Various practical examples on base-processes such as managing buying, approvals, compliance, payments, and suppliers on a global basis are thoroughly covered as well.
The next phase of this course covers planning and which strategies you can employ in the SAP system from basic ones to more advanced planning processes. This important planning module comprehensively discusses requirements for production planning, material requirements, design data and the many end-to-end steps involved in production and how they are captured and planned for on SAP. The last part of this SAP course teaches you the role SAP plays as a strategic and financial reporting tool for analyzing the profitability based on different segments. You will explore the purpose of SAP CO-PA (Profitability Analysis) and the various organizational units and master data required for it. SAP CO-PA or sometimes called SAP COPA uses a wealth of information for its output and the input data is analyzed so you gain a better understanding of how the SAP ecosystem and SAP CO-PA works. This source data also projects scenarios and these "characteristic derivations" are analyzed along with potential configurations - both manual and automated. The final content in this course deals with the major improvements carried out by SAP in the context of SAP S/4HANA Fixed Asset Accounting.
This wealth of knowledge in the Introduction to SAP free online course is informative and very practical and would appeal to students in varied fields such as Commerce, Financial Accounting, Computer Science, Production Planning, Materials Management or those who want to learn more about this critical business software.
Start Course Now