Dropshipping and Affiliate Marketing
Learn the modern business concepts of dropshipping and affiliate marketing in this free online course on Alison.com
Publisher:

Maja Ferina Shaptevaa
Looking to take advantage of modern e-commerce techniques for your business? Or want to learn advanced business models to boost revenue and customer base? Look no further. This course on dropshipping and affiliate marketing will equip you with just the right tools and techniques. It will help you establish and revolutionize your idea or business into a modern entity. So don't waste time. Dive right into the course and enhance your learning.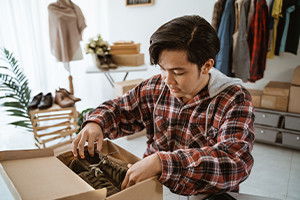 Duration

3-4 Hours

Accreditation

CPD
Description
Are you looking to make money online using modern e-commerce methods? Or are you looking to sell products without the stress of manufacturing and shipping? If yes, then you have come just to the right place. This course on Dropshipping and Affiliate Marketing is designed to cater to your future business plans by providing an in-depth description of both of these modern methods. Not only will you be learning the ways in which both of these business models work, but also the differences between the two and which one suits your business plans. The course kicks off with an introduction to both dropshipping and affiliate marketing along with an illustration of how both these methods work. An explanation of how to ensure that the user selects the best product niche or industry segment will be provided. A key component of any business is branding. The learner will be provided guidance on how to effectively use the best branding techniques for their product. An analysis of the application used to sell your products, called Shopify, will also be provided. The Shopify store setup and relevant information for seamless customer/supplier relationships will be discussed for efficient business practices.
Looking to find the best supplier to succeed in dropshipping? Or ensuring an efficient after-sales program for better customer relations? We have got it all covered. The course takes the learner through the process of connecting with the most reliable suppliers so that the whole supply chain works seamlessly for the business. An explanation of how to add the right products to the portfolio along with ensuring that the store design is appealing to the consumer will be provided. Perfect product descriptions and the right photos and images for support will be part of the discussion. After-sales services are crucial to any business, especially in the world of e-commerce. The learner will be given all the guidance on how to establish the right shipping and delivery times, along with setting the appropriate rates. Terms of service and the right return and refund policy will also be explained in order to ensure that customers are always satisfied with the service of your business.
Don't want to handle customer service issues? Or looking to simply direct customers to other e-commerce websites for sales? The answer to these questions lies with affiliate marketing and that's where we are going next with the course. Just like dropshipping, the learner will be guided about the relevant tools that can be used to set up your affiliate marketing model. The right application to download, along with the complete walkthrough of the dashboard and user interface will be provided so that the user can set things up efficiently. The most lucrative subscription plans for affiliates and how customers can help promote your own products will be discussed during your studies. Setting up your business accounts and finalizing the most efficient shipping plans will be discussed. At the end of the course, a description of how to convert customers into potential affiliates will be provided in order to scale up the business. Dropshipping and affiliate marketing are two of the most popular e-commerce business models that are being used today. If set up and established in the right way, they can help anyone develop a huge business for themselves. If you are also looking to benefit from the world of e-commerce or if you are looking to take an already established business further, then don't wait any longer. Click on this online course on Alison.com and take your business venture onto the next level.
Start Course Now