Diploma in Outcome-based Education and Academic Quality Assurance
Learn the fundamentals of outcome-based education and academic quality assurance with this free online course.
Publisher:

Kamran Moosa
Are you searching for a new way to enhance your teaching skills and improve your students' learning outcomes? This course will teach you how to implement outcome-based education and quality assurance in your educational institution. You will learn new methods and strategies to prepare you for world-class excellence in teaching. We provide an overview of eLearning and how you can guarantee quality assurance with this recent educational trend.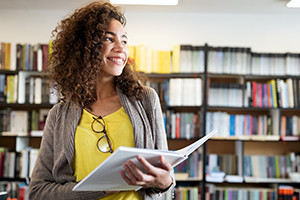 Duration

6-10 Hours

Accreditation

CPD
Description
Twenty-first-century schools, colleges and universities in many countries and institutions are moving from the traditional teacher-centred to more student-centred classrooms that focus on learning outcomes. Dr Kamran Moosa is the instructor for this course. He is the Chief Executive of Pakistan's Institute of Quality (PIQC) and an experienced researcher and professor who has authored many publications and courses. This online course aims at helping teachers, instructors and administrators of educational institutions to improve the quality of their teaching methods and strategies to achieve outstanding learning outcomes.
The course explains the fundamentals of outcome-based education, its meaning, benefits and drawbacks. Explore Bloom's Taxonomy, one of the most prevalent learning frameworks used worldwide. Research other learning models and taxonomies such as the SOLO taxonomy, the Kirkpatrick Model of training evaluation and the multiple intelligences and constructive alignment approach. We will give you guidelines on developing educational objectives, particularly student learning outcomes.
You will then come to appreciate the definitions and terminologies used in the quality assurance methods used in education. This section will outline the good practices in teaching quality assurance, curriculum, exams and assessments, student-teacher communication and so on. After that, you will explore commonly used global accreditation models for both school and university levels. We take you step-by-step through implementing quality assurance and outcome-based education in schools, colleges and universities. We will provide tips on improving educational leadership and meeting the everyday challenges of any educational transformation. This course will help you learn unique teaching methods and approaches to prepare you for world-class distinction. Take advantage of this opportunity and enrol today.
Start Course Now