Diploma in Molecules of Life and Enzymes
Learn about the molecules of life, enzymes and their kinetics in this free online course on organic chemistry.
Publisher:

NPTEL
Learn about biological macromolecules, the building blocks of protein, peptide synthesis and enzymes kinetics in this free online course that introduces you the molecules of life (proteins, carbohydrates, lipids and nucleic acids) and various enzymes. If you are interested in studying biochemistry, organic chemistry or pharmaceuticals, this course will give you a good grounding in the molecules of life.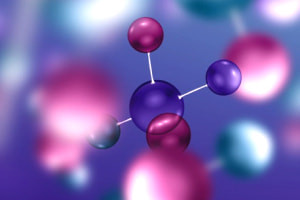 Duration

10-15 Hours

Accreditation

CPD
Description
Organic Chemistry in Biology - An Introduction to Molecules of Life and Enzymes starts with a concise discussion of some of the different biochemical processes where organic chemistry plays a dominant role. Next, you will study the biological macromolecules and small molecules, amino acids, methods of determining an amino acid sequence, peptide synthesis, and selective peptide bond cleavage.
You will then be introduced to the Ramachandran plot, protein purification techniques, recent development of coupling agents, hierarchical structure of proteins, enzymes and its kinetics, enzymes catalysed reactions, and catalytic activity of proteases. You will also learn about the concept of enzyme kinetics, and enzyme inhibition.
This certificate course in an introduction to the molecules of life and enzymes will be of great interest to professionals starting to work in the pharmaceutical industry such as chemists, biochemists, chemical biologists and pharmacists. It will equally benefit any learner who would like to have a career in the pharmaceutical sector or field of organic chemistry.
Start Course Now