Diploma in Lean Manufacturing - Productive Management with Fundamental Tools
Learn about lean manufacturing and productive management systems, and their key tools with this free online course.
Publisher:

S. M. Waqas Imam
This free online lean manufacturing course shows how organizations can start a lean cultural change for raising productivity and efficiency within workplaces. It begins with lean philosophy of Kaizen, and how organizations can make use of that. The course then covers some fundamental tools of Lean Management like 5S - housekeeping, Kanban - scheduling systems etc. along with Quality circles through which Lean cultural change is brought.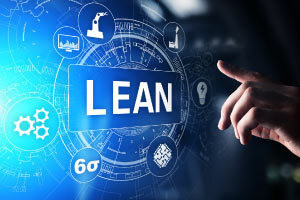 Duration

6-10 Hours

Accreditation

CPD
Description
This free online Diploma course on Lean Management Systems provides a comprehensive guide to the fundamental philosophies and tools for Lean Manufacturing. The philosophies and tools include Kaizen, 5S, Kanban, and Quality Circles. 
The course begins by introducing you to the concept of Kaizen, as well as elements of Kaizen processes and the management of Kaizen events and stories. This course will be of great help to industrial professionals looking to implement 5S, and Kanban. Also, it will help individuals to understand how Quality Circles can be used to achieve improvement and cultural change for Lean. It will also empower top and middle management to understand the modern fundamental Lean concepts so they can play a leading role within their organizations.
Lean experts, OpEx Managers and advisors who help organizations in the application of the Lean Management and Manufacturing concepts may also find this course very helpful. So why wait? Start the course now and learn the essential elements of Lean Management, Kaizen, 5S, Kanban and Quality Circles in no time!
Start Course Now