Diploma in Digital Forensic Investigation
Become a digital forensic investigator with the operational procedures and tools you need in this free online course.
Publisher:

Adams Academy
Have you or someone you know been a victim of a cyberattack? Were you able to intervene? This diploma course for beginners and intermediates will discuss the techniques and resources you can utilise to perform forensic investigations competently. You will learn about investigative processes like data acquisition, malware analysis and network forensics. These highly sought-after skills will give you a competitive edge in landing a job.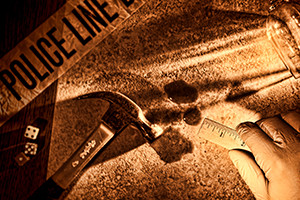 Duration

6-10 Hours

Accreditation

CPD
Description
Nearly 5 billion people use the internet today and the increase in cybercrimes has necessitated computer forensics, especially for corporations and government agencies. We have designed this beginner to the intermediate level course for individuals seeking to develop the technical competence to perform forensic investigations and provide evidence that could be admissible in a court of law if there is a prosecution. The course is brought to you by Adams Academy, an education company led by technology professionals and expert instructors.
We will begin with an overview of computer forensics and examine the procedures for carrying out an investigation. You will study the features of computer data and learn how to search for and capture evidence using this data. Next, we will outline the functionalities of computer hardware, various boot processes and data acquisition procedures for these operating systems. We will then discuss anti-forensics, reviewing the most common techniques used by criminals and the countermeasures you could take to protect your computer systems against these attackers.
The final section will delve further into relevant forensic tools for the Windows operating system. Discover how to capture both volatile and non-volatile data and where to locate evidence. We will review Linux and Macintosh forensic tools and procedures to give you a well-rounded knowledge of the concepts. Finally, you will study malware analysis, database forensics and network and email forensics. Equipped with the right tools and knowledge from this course, you can confidently begin investigations the next time you encounter a cyber attack. Start learning today!
Start Course Now