Coronavirus - What you need to know
This free online course covers essential aspects of the coronavirus Covid-19 (644,005,974+ infected/6,637,755+ deaths)
Publisher:

Advance Learning
This free online course on the novel coronavirus (Covid-19) focuses on the history, transmission, symptoms, possible treatment, and potential prevention of the novel coronavirus. As part of the international response, Alison created this free online course on what people need to know about the novel coronavirus, its background, and how to deal with the threat it poses to you and your family. Last updated: December 2022.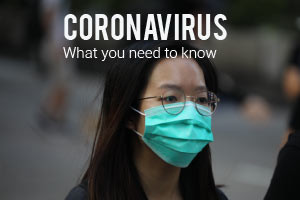 Duration

1.5-3 Hours

Accreditation

CPD
Description
This free online novel coronavirus introductory course focuses on the history, symptoms, transmission, and prevention of the Covid-19 virus that they had not previously identified in humans. Coronaviruses (CoV) are a large family of viruses that cause illnesses ranging from the common cold to more severe diseases, such as Middle East Respiratory Syndrome (MERS-CoV) and Severe Acute Respiratory Syndrome (SARS-CoV). Coronaviruses are zoonotic, meaning they are transmitted between animals and people.

The course discusses how this virus outbreak had severe consequences for the health of individuals infected and the implications for the public health resources of communities and countries where the outbreak occurred. Common signs of infection include respiratory symptoms, fever, cough, shortness of breath, and breathing difficulties. In addition, the infection can cause pneumonia, severe acute respiratory syndrome, kidney failure, and even death in more severe cases.

The course was a unique initiative based on information provided by the World Health Organisation (WHO), Geneva, Switzerland, and the CDC (Centre of Disease Control, USA). This course was part of an innovative Alison endeavour to develop a rapid response to a global learning certification system to combat pandemic diseases. This free course will be regularly updated as the virus progresses and new VOCs (variants of concern) are tracked. Alison has made this PDF Certification course available free of charge worldwide to encourage knowledge, awareness and understanding of the virus and its threat. By taking this course, you can maintain the latest updates on how to best deal with the danger Covid-19 poses to you and others and follow updated protocols to keep everyone safe. So, why wait? Start the course today, and in 1-2 hours, you will have gained the knowledge to help protect you, your family and your community from contracting and transmitting this virus.
This course was last updated in December 2022.
Start Course Now