Understanding the Ebola Virus: History, Treatment and Prevention
Learn vital information about the severe and often fatal hemorrhagic fever brought about by the Ebola virus.
Publisher:

Advance Learning
This free online course on understanding the Ebola virus focuses on the history, treatment and prevention of the illness. The virus is contracted from wild animals and spreads through transmission in humans. Serious outbreaks of the Ebola virus have occurred in West African countries, and infected individuals have also died in Spain and America. This course will guide you through clear, simple, and vital information about the Ebola virus.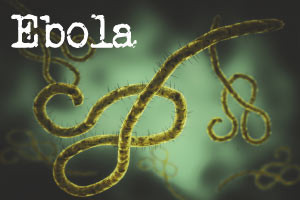 Duration

Hours

Accreditation

CPD
Description
Formerly known as Ebola hemorrhagic fever, the first EVD outbreaks occurred in remote villages in Central Africa, near tropical rainforests. The 2014–2016 outbreak in West Africa involved major urban areas as well as rural ones. This course will first discuss where specifically the outbreak has occurred, what the signs and symptoms of infection are, how an infection can be treated, and how to avoid becoming infected. You will learn how community engagement can be the key to successfully controlling future outbreaks.

You will then learn about the mortality rate from the Ebola virus, which is extremely high. The course will discuss how an outbreak of the virus can result in serious consequences for the health of individuals who are infected by it, and consequences for the health resources of communities and countries where the outbreak occurs. You will also learn that good outbreak control relies on professional case management, reliable infection prevention and control practices, surveillance and contact tracing, good laboratory services, safe and dignified burials, and social mobilisation.

The Ebola virus causes an acute and serious illness which is often fatal if left untreated. With early supportive care with rehydration and proper treatment, the chances of a victim's survival can be greatly improved. This course will give you a better understanding of the disease as well as explain some common misunderstandings about the virus. By taking this course, you can keep yourself updated on how an outbreak can be prevented, controlled, and treated.
Start Course Now