Why become an Alison Self-Publisher?
You can make a difference in the world by sharing your knowledge and expertise with a global audience who are keen to learn.
Earn an income by monetizing your skills and experience through our shared revenue offering.
Showcase your skills and build your personal brand as an expert in your field.
Expand your reach across emerging markets. Over 85% of Alison learners live outside developed economies
Use your knowledge and expertise to create and publish courses that will help you earn a passive income for your future.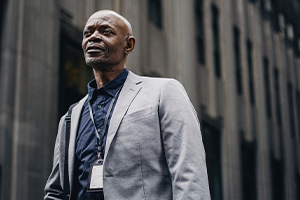 How do I become a self-publisher on Alison?
It's easier than you may think! If you have expertise in your field, excellent training material that you have developed and you know how to lead online learners through a fulfilling course, we want to hear from you. Complete the application form and let's start the self-publishing journey together.
What makes a successful self-publisher?
Excellent English language writing skills.
Expert knowledge in a sought-after field.
The ability to accurately and quickly distill lots of information into a series of modules using text, images and videos.
Who does self-publishing suit best?
Anyone who meets our strict criteria for quality and expertise can be a self-publisher. Many members of our self-publishing education family are:
Retired, part-time or even full-time lecturers, teachers or researchers.
Senior professionals with a passion for training, mentoring or teaching.
Experts who want to find another channel or platform to extend their business.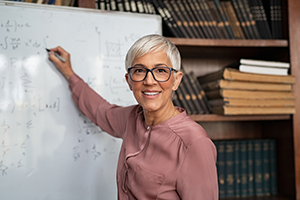 How profitable is self-publishing?
Like many things in life, what you put in, is what you get out. Our courses are free to a global audience of learners and they don't have to have any prior qualifications before embarking on a course that interests them. Theoretically, any of our more than 19 million users could be a learner of yours.
In our experience, a publisher can expect each course to earn somewhere in the range of €100 - €250 euros per month during the first 12 months.
Some things to consider when considering creating a course:
The more in demand your topic, the more learners you will attract to your course.
The higher learners rank your course, the more income you are likely to generate. Learners want courses that are high quality, relevant, interesting, useful, accurate and up-to-date.
The more teaching collateral you include – such as well-produced videos, webinars, imagery, downloadable PDFs – the more engagement you will have.
Our most profitable self-publishers use their other online accounts to promote their courses. This is something you could do too!
What support do you we offer Self-Publishers?
We are committed to partnering with you every step of the way. We run regular webinars for self-publishers, where you can connect with an Alison Trainer and ask all your questions. Once you have submitted a test course, you will be assigned a publishing account manager who will guide you through the process of publishing your first course.
Once your course is published, then the marketing magic will kick in. We will promote your course with paid advertising on social media and search. We have an extensive global community of over 19 million learners, and we will use email marketing to reach them.
Your personalised digital dashboard will help you track how your course enrolments are progressing and give you insights on your learners' location and their devices
What self-publishing courses are most in-demand by online learners?
Full-Stack Development, Mobile App Development, Cloud Computing
UX Design, Game Design, Distributed Computing
Data Science, Artificial Intelligence, Blockchain Technology
Business analysis, Crop Produce Analysis, Infrastructure Development
Video Production, Creative Writing, Email Marketing, Affiliate Marketing
Sport Therapy, Personal Care