What you need to know about the "WannaCry" Virus, Trojan Horses and Ransomware
Gain a better understanding of the WannaCry ransomware attack and how to protect your computer from this virus.
Publisher:

Advance Learning
This free online ransomware course will teach you about the WannaCry computer virus, as well as other Trojan Horse viruses and ransomware which gain access to people's computers in order to ransom their personal information. The WannaCry computer virus infected 300,000 computers in 2017. This course will teach you about how ransomware operates, and how you can prevent ransomware from infecting your computer system.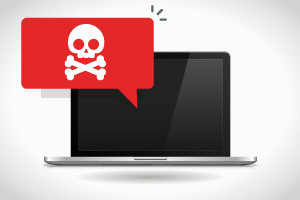 Duration

1.5-3 Hours

Accreditation

CPD
Description
WannaCry is a ransomware program that targets the Microsoft Windows operating system. It takes control of a computer and keeps people from accessing their data until they make a payment. This course will discuss how WannaCry has affected computer systems worldwide. You will learn about ransomware which is a type of cyber attack that can encrypt the files on a computer or network and lock a user's screen. You will also learn about the payment methods for common ransomware including wire transfers, prepaid voucher services, and digital currency.

The WannaCry outbreak happened on May 12, 2017, and stunned millions of computer users worldwide. This course will discuss how an independent cybersecurity researcher found and unintentionally activated the kill switch for WannaCry. You will learn the importance of running a Windows Update to protect your computer from getting the ransomware, and how WannaCry is not vulnerable to antivirus software scans. You will also learn the importance of contacting the authorities if you have been infected by WannaCry.

Ransomware attacks aren't targeted at specific individuals or systems, and payment of ransom doesn't guarantee that you will be able to access your files. Upon the completion of this course, you will have a better understanding of what WannaCry ransomware does to a computer, how to prevent its spread, and how to remove it from infected computers. So, check out the course today and learn how to protect yourself from WannaCry is just a few short hours.
Start Course Now