Understanding Advanced Search using Google Search
Learn how to use the Google power searching tools and advanced techniques to make your search time faster and easier.
Publisher:

Google
This free online Google search course teaches you about how you can use advanced search techniques with the Google search engine. You will learn how to read the search engine results page, remove invasive results, use WHOIS, and look for other Google search tips. You will also be taught how to use features such as online conversions, the calculator, reverse image searching or "search by image", translation services, and more.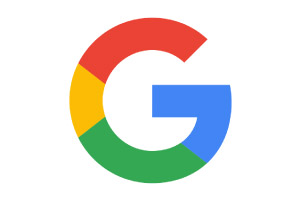 Duration

1.5-3 Hours

Accreditation

CPD
Description
Google Search is the most widely used search engine on the Web and processes several hundred million search queries every day. However, there is a level of sophistication, namely Google Advanced Searches, that most people don't know about and therefore don't use. This course begins by giving you an introduction to power searching with Google. You will learn how to filter image results by colour, how search works, the art of keyword choices, why word order matters, and how to find text on a web page.

You will then learn how to interpret results and read the search engine results page (SERP). This course will also teach you how to find facts faster using search by image, by features, and more. You will learn how to check your facts using books to verify a quote and WHOIS which is a large database of web sites/domains with information about who owns them, what sites they're affiliated with, etc. You will also learn the advanced techniques and look into web organization, filetype, removing invasive results, OR and Quotes, and in text and advanced search.

Your search may sometimes be simple and fast, and sometimes a long piece of detective work. Using the advanced search features on Google Search would greatly improve the efficiency and effectiveness of your search process. Upon the completion of this course, you will learn how to combine different techniques to give you much more effective search results in a faster time. Sign up now and learn Google Advanced Search tips and techniques today.
Start Course Now
Need Some Help?
What is "Power Searching with Google"?
What are the best free online Google search courses?
How much does an online Google search course cost?