Transport Management in the UK: Road, Rail, Waterways, Ports and Airports
This free online course introduces the road, rail, waterways, ports and airports in transport management in the UK
Publisher:

CourseFlix
This free online course outlines considerations of the management of road, rail, waterways, ports and airports in the UK. It looks at the definition, purpose and key principles of transport management and lists the personal attributes, skills and knowledge needed to be a transport manager. It also analyses the airport infrastructure in the UK, their usage and the organisations that manage them. These are great skills, so get started, today.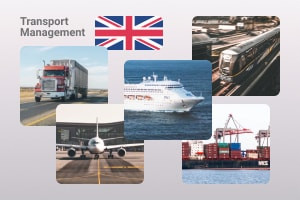 Duration

1.5-3 Hours

Accreditation

CPD
Description
This course will explore the different aspects of transport management, their similarities and differences, the unique challenges presented by each one and what transport managers need to know about each. We will also describe the UK's transport infrastructure and its use by both passengers and freight. Furthermore, we will outline how the organisation of each of these transport modes is complicated, involving numerous stakeholders and each presents challenges as the UK moves forward.
Next, we will explain the road and rail infrastructures, the different bodies responsible for their operation and how these issues are currently being solved. We will also examine the inland waterways, ports and airports, the different bodies responsible for their operation and how the issues currently faced are being dealt with by those who utilise them.
This free online course allows you to learn and study at your own pace, anywhere and at any time. Transport management is a fast-paced and constantly evolving industry. This course introduces you to transport management and offers insider knowledge of the industry and key terms used therein. So why wait? Start learning now and take one step closer to gaining a successful career in transport management.
Start Course Now