Tissue Engineering and Material Characteristics
In this free online course, learn about the significance of Material Characterization in Tissue Engineering Applications
Publisher:

NPTEL
This free online course discusses the applications of Hydrogels, Bioceramics and Scaffold Fabrication and the importance of characterizing the properties of materials in Tissue Engineering. You will learn about the process of facilitating self-assembly and the role of 3D Bioprinting in the fabrication of scaffolds. Further, the various types of Material Characterization techniques and their significance in Tissue Engineering, are also discussed.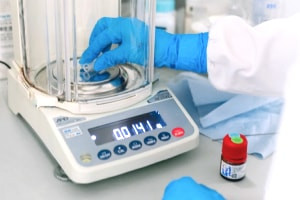 Duration

6-10 Hours

Accreditation

CPD
Description
This free online course introduces you to the basics of Hydrogels in the context of Tissue Engineering and the various methods and materials required to prepare Hydrogels. The course then goes on to explain the various types of Bioceramics and the different techniques employed for preparing ceramics. This course is arranged systematically and presented clearly so you will easily be able to understand the given concepts.
Next, the course will cover the interactions that facilitate the Self Assembly process for Tissue Engineering Applications. The course then goes on to explain about the types and techniques of 3D Bioprinting and its role in the fabrication of scaffolds. The course emphasizes the significance of characterizing the materials and the different techniques used for characterizing Surface Properties. 
Finally, you will learn about the significance of Bulk Properties in orthopaedic implants, where the load-bearing applications are involved. The mechanism of determining the biocompatibility of materials are also discussed. Tissue Engineering and Material Characteristics is an informative course that will interest students of Biomedical Engineering, Researchers in Tissue Engineering or those who have an interest in these topics. Why wait? Sign up for this course and start learning today!
Start Course Now