Thermal Processing of Foods: Extrusion Cooking and Food Biosensors
Learn about the importance extrusion technology and applications of food biosensors in this free online course
Publisher:

NPTEL
This free online course thermal processing of foods focuses on extrusion cooking and food biosensors. In this course, you will learn about the importance and applications of extrusion technology in food processing. You will also learn about the equipment used in extrusion technology. After completing this course, you will be well equipped on understanding the toxic components of foods and the diseases that arise from contaminated food products.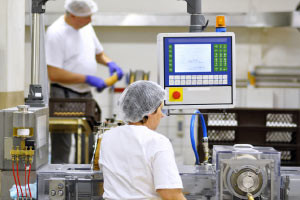 Duration

1.5-3 Hours

Accreditation

CPD
Description
In this course, you will learn about the importance of extrusion cooking in the agro food processing industry. You will learn about the beneficial and nutritional effect of extrusion cooking. You will also learn about how versatile extrusion cooking is with its application in the production of some food products and how it is being used in the thermochemical process.
The course goes on to explain coextrusion which is the extrusion of two food products of two different masses. Next, you will learn about protein denaturation which involves changes in the physical, biological and chemical properties of a proteinous substance by gentle disruption of its structure. You will then learn about the reasons why food technologists decide on whether to use extrusion cooking.
Lastly, this course takes you through how biosensors are used in detection of harmful substances in food. Safety of food and environment has been a major concern of food technologists and health scientists in recent years. Biosensors present attractive, efficient alternative techniques for detection by providing quick and reliable performance for monitoring food quality.
Start Course Now