Technological Roadmaps and Forecasting
In this online course, learn technology forecasting and roadmapping for strategic decision making in businesses.
Publisher:

NPTEL
This free online course in technological roadmaps and forecasting covers some essential themes, including the map of contradiction, the quantitative forecasting, and roadmapping. You will get a practical knowledge using the S-curve Fitting software tool, and an understanding of mapping contradictions. Quantitative forecasting will be unravelled, along with the logistic S-curve model. You will gain genuine insight into technology roadmaps.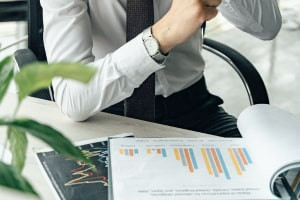 Duration

1.5-3 Hours

Accreditation

CPD
Description
In their endeavour to financial success, companies resort to technological roadmapping and forecasting. Since such concepts call for a map of contradictions, you will first be introduced to them before returning to the fundamental theme of roadmapping and forecasting. The maps of contradictions allow us to systematically formulate the list of features of our future management system accurately. From problem maps to roadmaps, you may observe various managerial system inconsistencies, the assessment for limiting resources, and the roadmaps to the next technology. You will learn that a map of contradictions allows us to assess limiting resources, and one of the most limiting resources is the time we need to answer the questions for our map of contradictions. Problems may arise from any source, be it technological, financial, environmental, or social. These concerns necessitate calling upon a panel of experts. Each specialist must know a specific field corresponding to the problem's source to work on the maps of contradictions.
What is forecasting? As you work through the course, you will gain confidence in forecasting, allowing you to understand this course's central theme. Forecasting is about making predictions based on past and present data, most commonly through analysis and trends. An example might be estimating some variable of interest at some specified future date. More often than not, primarily when referring to the quantitative approach, forecasting refers to a formal statistic method employing time series, cross-sectional or longitudinal data, or less formal judgmental methods. When considering forecasting and strategic decision making approaches, it is worthy to note that numerous quantitative methods are practical for operational and tactical decision-making but are limited for strategic decisions. You will be taught that explorative qualitative methods are widely applied to forecast innovative changes. Moreover, effective strategic decisions are limited by information relating to processing capabilities, cognitive biases, and decision-makers beliefs. With some practical knowledge of forecasting, it will be much easier to grasp the concept of roadmapping.
In management, roadmapping is essential and exciting because it allows us to coordinate all levels, from pushing technology to market responses to connecting technology with suppliers, finance, and scientific advancement. You will learn that the main functions of science and technology roadmaps are threefold. Imagine having a vision of the future science and technology landscape at your disposal? Visualise having decision aids for improving the coordination of activities and resources at your fingertips? This course covers these and teaches you how to take these technological developments and integrate them into your business planning. You may have noticed the relations between the maps of contradictions, forecasting, especially quantitative forecasting, and roadmapping. You will investigate all these areas and more. Top-level managers of big companies and entrepreneurs will find this course particularly useful. Students specialising in managerial fields will find the course very interesting, particularly when strategising in the most complex business fields. Government officials will find it helpful when defining strategies to achieve national development goals. Start this course today and become more aware of technology roadmaps and forecasting.
Start Course Now