Sustainable Business - Managing the Triple Bottom Line
This free online course will teach you how sustainable companies meet their social and environmental responsibilities.
Publisher:

Saylor Academy
This free online Sustainable Business course will teach you the most effective ways of managing the triple bottom line. A sustainable business operates in the interest of all current and future stakeholders to ensure that the business succeeds. With this course, you will learn how modern businesses are adopting sustainable business practices to become more resilient and connected to healthier economic, social, and environmental systems.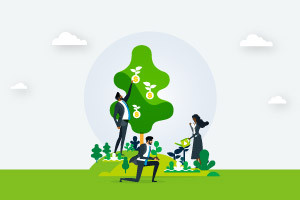 Duration

1.5-3 Hours

Accreditation

CPD
Description
Sustainability is about meeting today's needs without negatively affecting the needs of the future. This course will first discuss sustainability, as well as its importance for and relationship to running a business. You will study the Triple Bottom Line and learn what may happen if a business does not focus on their Triple Bottom Line. The course will then discuss the social, environmental and economic impact of businesses and teach you the ways in which a business can address these impacts.

Next, you will look into the theories of Limits to Growth and No Limits To Growth as well as study Neoliberalism, Consumerism, and the Tragedy of the Commons. The course will then discuss the earth's history and resources, the different human activities that impact ecosystems, and the factors that affect climate change. You will also study the IPAT Relationship, which is an equation that demonstrates the multiple ways of reducing the undesirable effects of human activity on ecosystems.

Ideally, a sustainable business seeks to have a positive social, environmental, and economic impact. Taken together, a business's contribution to social justice, environmental quality, and economic prosperity are referred to as the Triple Bottom Line. This Sustainable Business - Managing the Triple Bottom Line online course will give you an in-depth understanding of how sustainable business practices can help modern businesses deliver better services at lower environmental and social costs. So check out the course today, and learn how organizations can contribute to a more sustainable future for us all.
Start Course Now